The Antibody Society held its 2018 annual meeting at Antibody Engineering & Therapeutics in San Diego on December 9-13. It was a a great opportunity for the board members and volunteers to meet our society members and provide updates on Society initiatives.
Informative keynote addresses were given by Prof. Andreas Plückthun (University of Zurich), Prof. David Baker (University of Washington), Prof. Rachael Clark (Harvard Medical School) and Dr. Badrul Chowdhury (Medimmune).
One of the highlights of the conference was the Antibodies to Watch in 2019 presentation by Dr. Janice Reichert (Executive Director of TAbS and Editor-in-Chief of mAbs).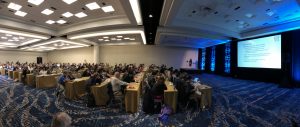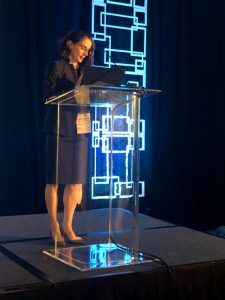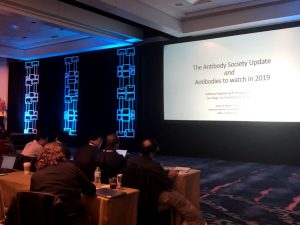 The 'Antibodies to watch in 2019' paper is currently online in the accepted (manuscript) form. Society members will be informed when the final article, which will be open access, is available.
The Antibody Society booth at Antibody Engineering &Therapeutics