AIRR Community Meeting VI "Exploring New Frontiers" will be held in La Jolla, CA from May 16-19, 2022.
Exploring New Frontiers:  This meeting has two themed "Challenge Sessions" meant to:
(i) Initiate and implement a strategic plan for the AIRR Community that integrates the Working Groups' activities toward the central goal of universally accepted AIRR-seq data standards;
(ii) Introduce the Community to multidimensional systems approaches for characterizing immune responses, and how AIRR-seq data can benefit such approaches.
Meetings and presentations will take place at the Hilton La Jolla Torrey Pines.  The meeting will provide opportunities for investigators and trainees to network, participate in AIRR Community Working Groups and Sub-committee meetings, and learn in workshops reviewing the immune system and AIRR-seq data generation and analysis.
The meeting will include: 
keynote presentations by 

Dennis Burton

, Scripps Research 

Gunilla Karlsson Hedestam

, Karolinska Institutet

Shane Crotty

, La Jolla Institute for Immunology

Atul Butte, University of California, San Francisco

scientific sessions covering the latest advancements in basic and biomedical research that involve AIRR-seq data analysis

a special challenge session e

xploring how AIRR-seq data can contribute to systems immunology research
a special challenge session focussed on integrating and sustaining AIRR-seq data repositories and analysis tools and engaging scientific societies, government agencies, and scientific journals to build and support "big data infrastructure" based upon FAIR data and Open Science principles
student mentoring session and match-ups

poster sessions 

our highly sought after software tool demonstrations and pipeline tutorials

an industry networking reception

a virtual event platform that facilitates engagement between speakers, sponsors, and delegates with structured and unstructured networking and AI powered matchmaking.
Registration will open in January 2022.
Check out the preliminary Agenda at a glance.
Go to the interactive map for local accommodation and travel information.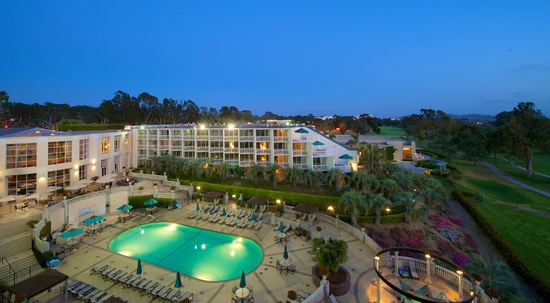 Meeting Sponsors:
The AIRR Community wishes to thank our meeting sponsors for their valuable contributions. If you are interested in being a sponsor at an AIRR Community meeting please contact us via meetings@airrc.antibodysociety.org.
Institutional Support
Gold Level
---
Silver Level
Bronze Level
---
Meetings Committee: Davide Bagnara, Justin Barton, Pam Borghardt (Co-lead, Meeting Manager), Encarnita Mariotti-Ferrandiz (Co-lead), Jamie Scott (Special Advisor), and Corey Watson.
Contact: meetings@AIRRC.antibodysociety.org
Twitter: #airrc6
Past AIRR meetings
You can find information, videos and agendas of the past meetings here: Information on past AIRR meetings