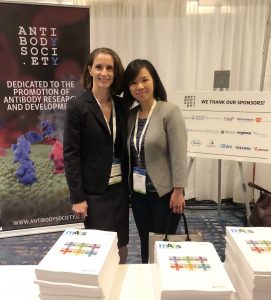 Antibody Engineering & Therapeutics is the global meeting place for antibody science, technology and networking, bringing you the latest antibody science, technologies and partners needed to accelerate next generation antibodies towards commercial success. The Antibody Society members are responsible for designing the scientific program and act as the session Chairs.
For over 30 years, renowned academic and industry scientists from around the world have convened to share best practices and scientific results to accelerate antibody research, discovery efforts and clinical programs.
The next meeting will be held in early December 2023.
Members of The Antibody Society receive a 15% discount. Contact us at membership@antibodysociety.org for the discount code!