We are excited to expand the content provided by The Antibody Society to include education, training and career-related information. Whether you are new to the field or looking to stay current with the latest developments and techniques in the antibody world, we aim to provide you with a one-stop shop where you can find all relevant information or links to important sites, journal articles, career development opportunities, etc.
More content is coming soon – please visit often to see our latest updates!
Have a suggestion for a topic to be included in this section? – Email us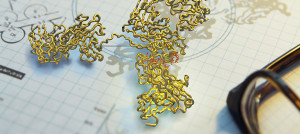 Publishing in mAbs
 mAbs publishes on all topics relevant to antibody research and development.
Aims and scope of mAbs
Instructions for authors
Submit an article
Reading, Writing and Reviewing Journal articles
Reading articles
How to (seriously) read a scientific paper — Science
Guide to reading academic research papers — Towards Data Science
Writing articles
When to start writing your paper – American Chemical Society
11 steps to structuring your paper – Elsevier
Simple rules for concise scientific writing
Reviewing articles
Step-by-step guide to reviewing manuscripts– Wiley
How to review papers – Science
Referencing antibodies in your paper
Are you using antibodies in your research?
The Antibody Registry gives researchers a way to universally identify antibodies (both commercial and non-commercially available antibodies) used in their research by assigning unique and persistent identifiers to each antibody so that they can be referenced within publications.
Planning your future
An Individual Development Plan helps you explore career possibilities and set goals to follow the career path that fits you best.