The Antibody Society presented a symposium entitled "Emerging cancer therapies leveraging gamma-delta effector T cells", co-organized with LAVA Therapeutics, on November 29th, 2021.
Empowering the potent and specific anti-tumor activities of γδ-T cells is an emerging and highly exciting approach in the fight against cancer. Two distinct therapeutic approaches are getting particular attention; the first is aimed at tumor-targeted activation using bispecific antibodies or γδ-CAR-T cells, the second involves adoptive transfer or in vivo activation of γδ-T cells. Key opinion leaders presented the most recent developments for novel γδ-T cell-directed treatments for cancer, and participated in a dynamic panel discussion on key opportunities and perspectives.
The agenda below provides presentation details. Select videos you would like to view from our Symposium playlist or see The Antibody Society YouTube Channel to access all our videos. 
Monday, Nov 29, 2021

Introduction

Dr. Andrea van Elsas, Abata Therapeutics and Third Rock Ventures, Cambridge, MA

Butyrophilins and Vγ9Vδ2-T cells: translating immune regulation to patients' treatments

Prof. Daniel Olive, Imcheck and Aix-Marseille Université, Marseille, FR

Prof. Olive's presentation addresses the roles of BTN3A and BTN2A1 in human primary tumors and will mainly focus on Vg9Vd2 T cell and cancer cells as well as their regulation, function and roles as biomarkers.

View video recording here.

Mastering T cell diversity for a successful clinical translation

Prof. Jürgen Kuball, University Medical Center, Utrecht, NL

Overall, γδT cells display potent cytotoxicity, which usually does not depend on tumour-associated (neo)antigens, towards a large array of haematological and solid tumours, while preserving normal tissues. However, the precise mechanisms of tumour-specific γδT cells, as well as the mechanisms for self-recognition, remain poorly understood. Also a large diversity in terms of receptors and function is observed in this population. In this presentation, I therefore discuss functional diversity and diversity of subsets as well as receptors which I consider as major challenges but also opportunities for the clinical implementation of cancer immunotherapies based on γδT cells and their receptors.

View video recording here.

Allogeneic T cell therapies

Dr. Michael Koslowski, GammaDelta Therapeutics, London, UK

View video recording here.

Bispecific antibodies to engage Vγ9Vδ2-T cells for cancer immunotherapy

Prof. Hans van der Vliet, LAVA Therapeutics and Amsterdam UMC, Utrecht, NL

Vγ9Vδ2-T cells constitute the largest γδ-T cell subset in human peripheral blood and are powerful anti-tumor immune effector cells. Vγ9Vδ2-T cell based cancer immunotherapy approaches explored thusfar demonstrated a good safety profile and incidental antitumor activity. In this presentation I will discuss the generation and characterization of bispecific antibodies (GammabodyTM platform) designed to trigger tumor-specific cytolytic activity of Vγ9Vδ2-T cells. The potential of this approach for the treatment of solid tumors will be illustrated using an EGFR-γδ bispecific T cell engager (bsTCE) and for hematological malignancies using the CD1d-γδ bsTCE LAVA-051, which is currently evaluated in a first-in-human clinical Phase 1/2a study in patients with CD1d-expressing CLL, MM, or AML refractory to prior therapy (NCT04887259).

View video recording here.

Discussion panel

Prof. James Allison, MD Anderson, Houston, TX
Prof. Padmanee Sharma, MD Anderson, Houston TX
Prof. Daniel Olive, Imcheck and Aix-Marseille Université, Marseille, FR
Prof. Jürgen Kuball, University Medical Center, Utrecht, NL
Dr. Michael Koslowski, GammaDelta Therapeutics, London, UK
Prof. Hans van der Vliet, LAVA Therapeutics and Amsterdam UMC, Utrecht, NL

View video recording here.

Wrap up by Dr. Andrea van Elsas

View video recording here.
Speakers:
Dr. Andrea van Elsas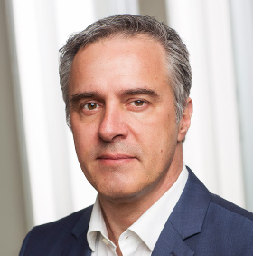 Dr. Andrea van Elsas joined Third Rock Ventures as a venture partner in 2020. He most recently served as Chief Scientific Officer at Aduro Biotech following the acquisition of BioNovion, a company he co-founded in 2011. From 1999 to 2011, he held various positions at Organon (acquired by Schering-Plough and later by Merck) in Oss, The Netherlands, and Cambridge, Massachusetts. As Director of Tumor Immunology, he oversaw the immuno-oncology portfolio and led the anti-PD1 program that later became known as pembrolizumab. As a postdoctoral researcher, Andrea worked in the lab of Nobel Laureate Jim Allison at the University of California, Berkeley and is a co-inventor on the original anti-CTLA-4 patents that formed the basis for the development of ipilimumab, the first checkpoint inhibitor approved in 2011 by the FDA for the treatment of melanoma. He currently serves on the Scientific Advisory Board of Lava Therapeutics (chair) and the Supervisory Boards of InteRNA Technologies and Immunicum A/B.
Prof. Jurgen Kuball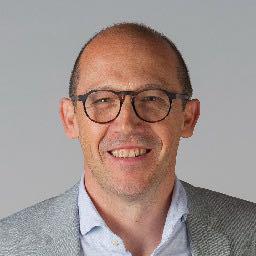 Prof. Jürgen Kuball received his medical degree as hematologist at the University of Mainz, Germany, and was further trained at the Fred Hutchinson Cancer Center in Seattle, WA, USA. Prof. Kuball joined the Department of Hematology at the University Medical Center in Utrecht (UMC Utrecht) in The Netherlands in 2007 as hematologist and immunologist. Kuball chairs the section applied & tumor-immunology within the laboratory of translational immunology and is scientific co-founder of the UMC Utrecht spin-off company GADETA. Since 2013 Kuball chairs the Department of Hematology at the UMC Utrecht Cancer Center. Kuball chairs also since 2019 the Legal Regulatory Affairs Committee (LRAC) of EBMT.
https://nl.linkedin.com/in/jurgen-kuball-49b15688
Dr. Michael Koslowski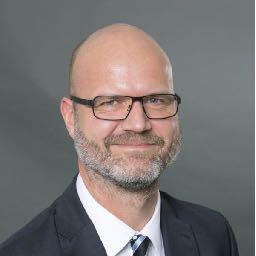 Dr. Michael Koslowski has over 20 years of experience in immunotherapeutic drug discovery and development from positions in academia and biopharmaceutical industry. Currently, Michael is Head of R&D and Chief Medical Officer at GammaDelta Therapeutics where he is leading the development of novel allogenic cell therapies for hematological malignancies and solid tumors. Prior to that, Michael was EVP of R&D and Chief Medical Officer at Mission Therapeutics and VP of Clinical Sciences & Early Development at Glenmark Pharmaceuticals. At Boehringer Ingelheim, he formed and managed a new group of Translational Medicine Experts to support and drive early drug development activities. Michael was also Group Leader of New Targets & Antibody Development at Ganymed Pharmaceuticals, and a Principal Scientist in Experimental & Translational Oncology at the University of Mainz, with a focus on cancer drug target identification and the development of novel immunotherapeutics.
Michael holds a medical degree from the University of Cologne, Germany, a doctoral degree from Saarland University, Germany, and a habilitation degree from the University of Mainz, Germany.
Prof. Daniel Olive
P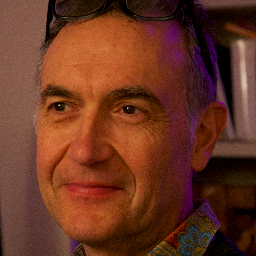 rof. Daniel Olive has been a pioneer and leader in the co-signalling field since 1990. His work is dedicated to tumor immunology with a major emphasis on innate immunity and co-signalling molecules.
Selected major breakthroughs: 1) Identification of signaling pathways involved in CD28 and ICOS costimulatory molecules; 2) Early identification and demonstration that BTN3A1/CD277 and BTN2A1 a major inducers of Vγ9Vδ2 response; 3) identification of the function of BTLA and HVEM in the regulation of immune function; 4) Identification of molecular mechanisms associated to NK cells impairment in AML patients; 5) first identification of alteration of NK cells in the tumor bed in breast and prostate cancer; 6) First in man clinical trial using anti-KIR mAbs in AML patients; 7) Deciphering of of ICOS ICOSL interaction in the regulation of Tregs in lymphomas and solid tumors.
Prof. Hans van der Vliet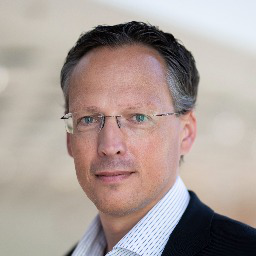 Prof. Hans van der Vliet received his MD from the University of Amsterdam in 1998 and his PhD (cum laude) from the VU University in Amsterdam in 2003. He performed post-doctoral research in the lab of prof. dr. Mark Exley at Beth Israel Deaconess Medical Center, Harvard Medical School in Boston in 2005. After completing internal medicine and medical oncology specialization training in 2008 he was appointed as medical oncologist at the VU University medical center and Cancer Center Amsterdam and was appointed full professor in 2019. Hans van der Vliet is co-author of over 120 peer-reviewed publications and is the scientific founder and chief scientific officer of Lava Therapeutics, a clinical-stage biotech company that develops proprietary Vγ9Vδ2 T-cell engagers for the treatment of cancer.
Prof. James Allison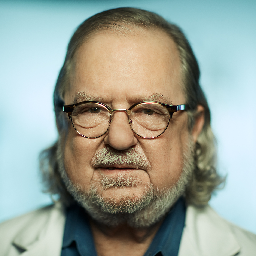 Dr. James Allison is the Regental Chair and Professor of the Department of Immunology, the Olga Keith Wiess Distinguished University Chair of Cancer Research, Director of the Parker Institute for Cancer Research, and the Executive Director of the Immunotherapy Platform at MD Anderson Cancer Center. He has spent a distinguished career studying the regulation of T cell responses and developing strategies for cancer immunotherapy. He earned the 2018 Nobel Prize in Physiology or Medicine, which he shared with Dr. Tasuku Honjo, "for their discovery of cancer therapy by inhibition of negative immune regulation." Among his most notable discoveries are the determination of the T cell receptor structure and that CD28 is the major costimulatory molecule that allows full activation of naïve T cells and prevents anergy in T cell clones. His lab resolved a major controversy by demonstrating that CTLA-4 inhibits T-cell activation by opposing CD28-mediated costimulation and that blockade of CTLA-4 could enhance T cell responses, leading to tumor rejection in animal models. This finding paved the wave for the emerging field of immune checkpoint blockade therapy for cancer. Work in his lab led to the development of ipilimumab, an antibody to human CTLA-4 and the first immune checkpoint blockade therapy approved by the FDA. Among many honors, he is a member of the National Academies of Science and Medicine and received the Lasker-Debakey Clinical Medical Research award in 2015. His current work seeks to improve immune checkpoint blockade therapies currently used by our clinicians and identify new targets to unleash the immune system in order to eradicate cancer.
Prof. Padmanee Sharma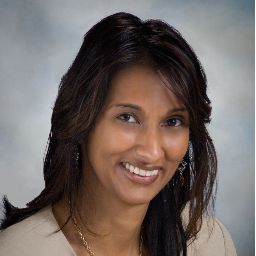 Prof. Padmanee Sharma, MD, PhD is a nationally and internationally renowned physician scientist whose research work is focused on investigating immunologic mechanisms and pathways that impact tumor rejection. She identified multiple resistance mechanisms to immune checkpoint therapy including: VISTA+ myeloid cells; loss of IFN signaling in tumor cells; IL-6 plus TGF signaling in bone metastases that skew T cell responses; and increased expression of EZH2 in T cells. Based on her work, multiple new clinical trials with novel agents and new combination therapy strategies were initiated as treatments for cancer patients. As a trained medical oncologist and immunologist, Dr. Sharma designed and led clinical trials with immune checkpoint therapy for patients with metastatic renal cell carcinoma and bladder cancer, which led to improved survival and approval of new treatments for these patients. Dr. Sharma is Professor in the departments of Genitourinary Medical Oncology and Immunology as well as the T.C. and Jeanette D. Hsu Endowed Chair in Cell Biology and Co-Director of Parker Institute for Cancer Immunotherapy at M. D. Anderson Cancer Center. She is a member of the American Society for Clinical Investigation (ASCI); received the Emil Frei III Award for Excellence in Translational Research in 2016; the Coley Award for Distinguished Research for Tumor Immunology in 2018; and honored with the Women in Science with Excellence (WISE) award in 2020. As a result of Dr. Sharma's expertise, M. D. Anderson Cancer Center established the Immunotherapy Platform. Dr. Sharma serves as the inaugural Scientific Director of the Immunotherapy Platform and she focuses her effort on a "reverse translation" process, which encompasses studies on human immune responses to generate hypotheses related to mechanisms of tumor rejection. These hypotheses are then tested in appropriately designed pre-clinical immunocompetent models, and subsequently uses the new data to design novel clinical trials to improve outcomes for patients with cancer. Using this model, Dr. Sharma is currently responsible for designing immune monitoring studies for over 100 clinical trials in the Immunotherapy Platform.