Antibody Engineering & Therapeutics was held during December 9-13, 2018, in San Diego. The meeting was a great opportunity for Society members to connect with their fellow industry and academic scientists and executives from around the world, and learn about advances in antibody discovery and development.  As always, The Antibody Society's members designed the scientific program and acted as session Chairs.
Pre-meeting workshops on next-generation sequencing for antibody library analysis and monoclonal discovery and engineering (moderated by Dr. Andrew Bradbury and Prof. Sai Reddy) and on immuno-engineering (moderated by Prof. Kerry Chester and Dr. James Larrick) were held on Sunday December 9.
To open the meeting, informative keynote addresses were given by Prof. Andreas Plückthun (University of Zurich), Prof. David Baker (University of Washington), Prof. Rachael Clark (Harvard Medical School) and Dr. Badrul Chowdhury (Medimmune).
One of the highlights of the conference was the "Antibodies to Watch in 2019" presentation by Dr. Janice Reichert (Executive Director of The Antibody Society, Editor-in-Chief of mAbs).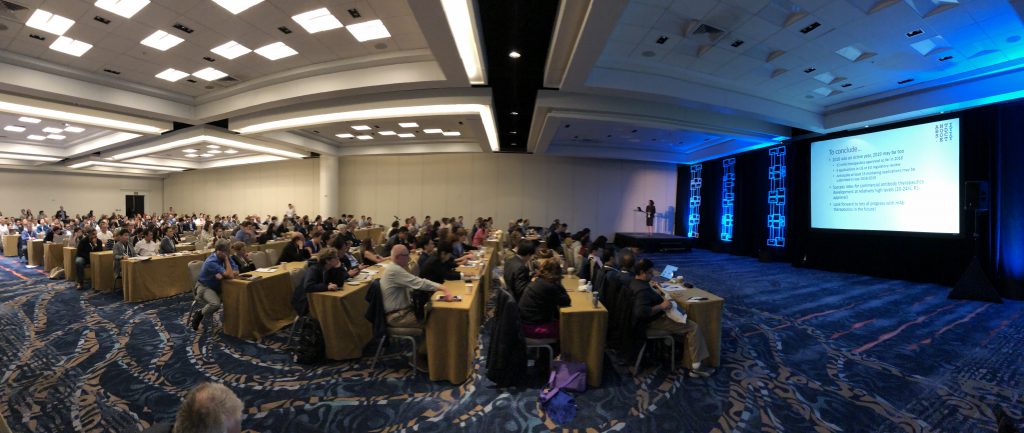 Antibody Engineering & Therapeutics Student/Postdoc Poster Competition
To recognize the research activities of promising student/postdoc attendees of the Antibody Engineering & Therapeutics conference, The Antibody Society sponsored a student/postdoc poster competition. Winners received: 1) a complimentary registration to attend the conference and pre-conference sessions; 2) an opportunity to give a short oral presentation of their work in one of the conference sessions; 3) support for travel expenses; and 4) a crystal award. An award ceremony was held on December 12, 2018 at the Society's Special Session, to recognize the recipients. The winners were: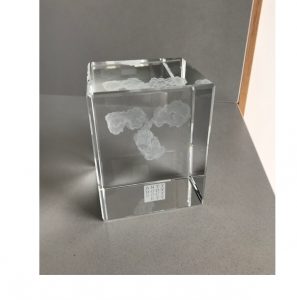 Junpeng Qi (Postdoctoral Associate, The Scripps Research Institute). Poster title: Potent and selective antitumor activity of a T cell-engaging bispecific antibody targeting a membrane-proximal epitope of ROR1.
Pietro Sormanni (Borysiewicz Biomedical Sciences Fellow (postdoctoral), University of Cambridge). Poster title: Third generation antibody discovery: In silico rational design.
Madeleine Jennewein (Ph.D. candidate, Harvard University). Poster title: Trans-placental antibody transfer selects for highly functional antibodies.
Meeting our members
The Society's booth in the exhibit hall was the perfect spot for Society board members and volunteers to meet our members and discuss Society initiatives.