The Antibody Society, in collaboration with the Ovarian Cancer Research Alliance (OCRA), presented the Emerging Immunotherapeutics for Ovarian Cancer Symposium on September 23rd, 2021. The mission of OCRA is to cure ovarian cancer, advocate for patients, and support survivors. The aim of the event was to spread knowledge and awareness around current and up-and-coming basic and clinical research on the use of antibody and immune therapeutics for the treatment of ovarian cancer.  See below for the expert speaker line-up, the event schedule and information about our corporate sponsors who will be exhibiting during the symposium.
We encourage registrants to donate to OCRA via this link to the Ovarian Cancer Research Alliance.
Agenda:
Title:
Description:
Opening Remarks
Speakers: Janice Reichert, Jake Carlin, Jonathan Sockolosky

View video recording here
Can we therapeutically harness the immune system for gynecological cancers?

Speaker: Yvonne Lin,Genentech-Roche, Senior Medical Director

Despite the initial pioneering successes with anti-angiogenic monoclonal antibodies against ovarian cancer and other gynecologic cancers, durable remissions and cures remain elusive with the majority of women with ovarian cancer relapsing and ultimately succumbing to their disease. Immunotherapy has emerged as a potential approach to eliciting long-term oncologic remission in some human tumors, thus making it an attractive therapeutic target for ovarian cancer and other gynecologic malignancies. This talk will review the current clinical data on the role of cancer immunotherapy for treating ovarian cancer and other gynecologic malignancies, and discuss future strategies to augment the potency of this approach.

View video recording here
Tumor-derived antibodies for multifaceted immunotherapeutic targeting of human ovarian cancer

Speaker: Jose Garcia-Conejo, Moffitt Cancer Center, Chair, Department of Immunology

We have recently identified the prognostic value of interdependent intra-epithelial T-cell, B-cell and plasma cell responses in patients with ovarian carcinoma. In this disease, humoral responses are dominated by isotype-switched polyclonal IgA and, to a lesser extent, IgG. Characterization of the reactivities of these antibodies using novel methods optimized in the lab revealed multiple targets with extracellular domains, which are therefore suitable for ADCC/ADCP, CAR T cell-mediated cytotoxicity, or neutralization of secreted molecules. More recently, we have extended our studies to endometriosis, a premalignant condition associated with the most aggressive histological subtypes of ovarian cancer. We will present examples of antibodies spontaneously produced in different subtypes of human ovarian cancer that antagonize ovarian cancer growth through multiple independent mechanisms. We are currently using some of these targets to develop novel CAR T cells, while other antibodies are being optimized for neutralization of tumor-promoting molecules, which can be extended to other epithelial malignancies.

Download slides here (PDF)

View video recording here
Panel Discussion

Speakers:


Alison Crawford, Regeneron, Associate Director, Immuno-Oncology
Oliver Dorigo, Stanford University, Director Gynecologic Oncology, Stanford Women's Cancer Center and Stanford Cancer Institute, Stanford University School of Medicine
Jose Garcia-Conejo, Moffitt Cancer Center, Chair, Department of Immunology
Yvonne Lin, Genentech-Roche, Senior Medical Director
Hong Wan, Tallac Therapeutics, CEO

The panel discussion includes experts in the field of research and drug development for ovarian cancer and provides an opportunity to gain perspectives on ovarian cancer from both clinicians, translational drug developers, and academic scientists. The panel discussion, moderated by Janice Reichert, will be a guided discussion on topics relevant to the treatment, detection, and prevention of ovarian cancer.

View video recording here

Targeting Tumor Associated Macrophages in Ovarian Cancer
Speaker: Oliver Dorigo

The complex tumor microenvironment in ovarian cancer plays a major role in modulating anti-tumor immune responses. The interaction of cancer cells with the diverse spectrum of immune effector cells has an important impact on the efficacy of immunotherapy approaches. Within the ovarian cancer microenvironment, tumor-associated macrophages (TAMs) promote tumor growth and mediate immune-suppression thereby effecting treatment responses. Novel therapeutic strategies that directly target TAMs, including blockade of M2 macrophages or enhancement of phagocytosis are currently being studied in clinical trials.

View video recording here
Exhibitor Networking Event
We were delighted to have 12 Antibody Society sponsors participate as exhibitors during the symposium. Sponsor team members were available before, during, and after for the symposium participants to learn about their products, their vision and even some potential job opportunities!
A Mucin 16 bispecific T cell-engaging antibody for the treatment of ovarian cancer

Speaker: Alison Crawford(Speaker)Regeneron, Associate Director, Immuno-Oncology

Advanced ovarian cancer is frequently treated with combination chemotherapy but high recurrence rates show the need for therapies that can produce durable responses and extend overall survival. Bispecific antibodies that interact with tumor antigens on cancer cells and activating receptors on immune cells offer an innovative immunotherapy approach. Here we describe a human bispecific antibody (REGN4018) that binds both Mucin 16 (MUC16), a glycoprotein that is highly expressed on ovarian cancer cells, and CD3, thus bridging MUC16-expressing cells with CD3+ T cells. REGN4018 induced T cell activation and killing of MUC16-expressing tumor cells in vitro. Binding and cytotoxicity of REGN4018 in vitro were minimally affected by high concentrations of CA-125, the shed form of MUC16 which is present in patients. In preclinical studies with human ovarian cancer cells and human T cells in immunodeficient mice, REGN4018 potently inhibited growth of intra-peritoneal ovarian tumors. Moreover, in a genetically engineered immuno-competent mouse expressing human CD3 and human MUC16 (Humanized target (HuT) mice), REGN4018 inhibited growth of murine tumors expressing human MUC16, and combination with an anti-PD-1 antibody enhanced this efficacy. Immuno-PET imaging demonstrated localization of REGN4018 in MUC16-expressing tumors as well as in T cell-rich organs such as the spleen and lymph nodes. Toxicology studies in cynomolgus monkeys showed minimal and transient increases in serum cytokines and C-reactive protein following REGN4018 administration, with no overt toxicity. We also generated a costimulatory bispecific (MUC16xCD28) with a non-competing MUC16 arm to combine and enhance efficacy. Collectively, these data demonstrate potent anti-tumor activity and good tolerability of REGN4018 and combination with MUC16xCD28 can promote significant anti-tumor efficacy even with sub-optimal concentrations of REGN4018.

View video recording here
Discussion & Conclusion

Speakers:


Janice Reichert, The Antibody Society, Executive Director
Jonathan Sockolosky, The Antibody Society, Senior Scientist, Department of Antibody Engineering


View video recording here
Speakers:
Yvonne Lin: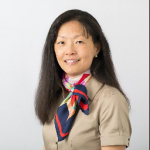 Yvonne G. Lin, MD, MS is a board-certified gynecologic oncologist and also a Senior Medical Director in late stage development at Genentech Roche in South San Francisco. She leads a number of Phase I through III immunotherapy studies in gynecologic malignancies, including two global pivotal trials. Yvonne is also the gynecologic clinical lead for the Breast/Gyn disease area team where she co-led the development of an integrated cross-Roche ovarian cancer strategy, and continues to identify and develop novel operational and collaborative models for drug development. Prior to joining industry, Yvonne was an NCI-funded physician scientist at the University of Southern California Keck School of Medicine where her focused on the intersection between metabolic excess, endoplasmic reticular stress and endometrial tumorigenesis.While at USC, she was the national study chair for GOG9929, one of the first cervical cancer and immunotherapy trials in the US. She has authored/co-authored >70 peer-reviewed publications in the field. After college, graduate-, and medical school at MIT, Harvard School of Public Health, and UC Irvine, Yvonne completed residency and fellowship at Beth Israel Deaconess Medical Center/Harvard Medical School, then M.D. Anderson Cancer Center. She joined Genentech Roche in 2014 to pursue her goal of delivering novel transformative medicines to patients. Yvonne is also an associate diplomate attending in the Division of Gynecologic Oncology at UCSF, where she sees second opinions and surgical consults. She ardently believes that direct patient care enables her to better understand and address the clinical needs faced by patients and physicians today.
Jose Garcia-Conejo: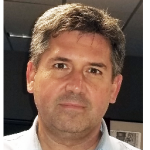 Dr. Conejo-Garcia completed his medical degree at the University of Zaragoza, and then a residency in Clinical Chemistry and a PhD in Molecular Medicine at the University of Alcala; all in Spain. He then moved to pursue research training on the biology of pancreatic cancer at the University of Bern, Switzerland, before moving to Germany to lead a project of the discovery and characterization of antimicrobial peptides. In 2001 he joined the ovarian cancer research team of Dr. Coukos at the University of Pennsylvania, where he contributed to report for the first time the role of T cell responses in the outcome of ovarian cancer patients. He then joined the Department of Immunology at Dartmouth College, before moving back to the Penn Campus to lead the Tumor Microenvironment and Metastasis Program at The Wistar Institute. Dr. Conejo-Garcia joined Moffitt in November 2016 as chair of the Department of Immunology and co-leader of the Immuno-Oncology Program. Dr. Conejo-Garcia's research program focuses on understanding and targeting mechanisms governing the balance between immunosuppression and protective immunity in the tumor microenvironment, with an emphasis on the role of cancer- riven pathological myelopoiesis.
By combining translational understanding and clinical specimens with mechanistic studies in mouse models, Dr. Conejo-Garcia has contributed to elucidate many of the mechanisms driving protective immunity against gynecologic cancers that have been unveiled in recent years, as demonstrated by >150 of recent articles that total >13,800 citations in Scopus. Those include manuscripts in The New England Journal of Medicine, Science, Nature, Cell, Nature Medicine, Cancer Cell, Immunity and Cancer Discovery, among others. He is the principal investigator of 4 major NCI grants and collaborates with other investigators in other funded research projects. Dr. Conejo-Garcia serves as a reviewer on several editorial boards and multiple NIH study sections, as well as CPRIT. He has been invited to present or chair sessions at many international events in 3 continents.
Oliver Dorigo:

Oliver Dorigo, MD, PhD, is Director and Associate Professor in the Division of Gynecologic Oncology at Stanford. His clinical responsibilities include the Direction of the Gynecologic Oncology Clinical Care Program at the Stanford Women's Cancer Center, and the conduction of clinical trials in Gynecologic Oncology at Stanford. He is the Director of the Mary Lake Polan Gynecologic Oncology Research Laboratory which is focused on the development of novel therapies for ovarian cancer.
Dr. Dorigo received his medical degree from the University of Heidelberg Medical School in Germany, followed by residency training in Obstetrics and Gynecology at the University of Munich, Germany, He joined the Cancer Gene Therapy at the Sidney Kimmel Cancer Center in San Diego, CA, and participated in early clinical trials using gene therapy for cancer disease. Dr. Dorigo subsequently moved to the UCLA David Geffen School of Medicine, Los Angeles, CA, and completed his residency in Obstetrics and Gynecology. He then joined a PhD program at UCLA, and earned his degree in Molecular Biology while working on the development of a new gene transfer system. His research has been published in various scientific journals, including Journal of Virology, Proceedings of the National Academy of Sciences, Journal of Immunology, and Cancer Gene Therapy.
Following his PhD basic science training, Dr. Dorigo completed a clinical fellowship in Gynecologic Oncology at UCLA /Cedars Sinai Medical Center. He subsequently joined the Division of Gynecologic Oncology in the UCLA Department of Obstetrics and Gynecology. Dr. Dorigo joined Stanford University as the Director of Gynecologic Oncology, as of April 2013.
His clinical focus is the treatment of patients with gynecologic cancers, including ovarian, cervical, endometrial, vaginal and vulva cancer. In his surgical practice, Dr. Dorigo is emphasizing the use of minimal invasive technologies in particular laparoscopic and robotic surgery. In addition to his clinical practice, Dr. Dorigo is committed to the development of innovative new therapies for patient with gynecologic malignancies. These efforts are focused both on the continuous expansion of the clinical trials program in Gynecologic Oncology and the Stanford Cancer Center, as well as the preclinical development of novel therapies in the laboratory.
Alison Crawford: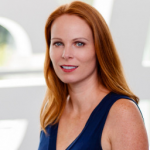 Dr. Crawford is an Associate Director in the department of Immuno-Oncology at Regeneron Pharmaceuticals, Inc where she has worked since 2011. She completed her BSc in Immunology from Glasgow University before being admitted to the wellcome Trust PhD program at Edinburgh University where she focused on T cell memory. Her post-doctoral work at the University of Pennsylvania examined T cell exhaustion during chronic viral infection and the role of checkpoint inhibition in alleviating T cell exhaustion. This piqued her interest in immunotherapies and she made the transition into industry at Regeneron Pharmaceuticals where she currently leads a group developing pre-clinical models to examine bispecific antibodies targeting solid tumors. She led the in vivo pre-clinical research efforts on REGN4018 (MUC16xCD3) to advance the antibody through to IND submission.
Janice Reichert: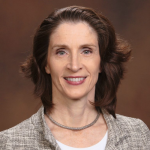 Dr. Reichert, Executive Director of The Antibody Society, is an internationally-recognized expert in the development of antibody therapeutics. She is Founder and Managing Director of Reichert Biotechnology Consulting LLC, a biopharmaceutical business intelligence research firm, and Founder and Editor-in-Chief of mAbs, a peer-reviewed, PubMed-indexed biomedical journal that focuses on topics relevant to antibody research and development. Dr. Reichert has published extensively on development trends for antibody therapeutics, and she has presented her research results as an invited speaker at conferences held worldwide. She is co-editor of the Handbook of Therapeutic Antibodies, and serves on the editorial boards of several biomedical journals.
Dr. Reichert received her PhD in Chemistry from the University of Pennsylvania and did her post-doctoral training at Harvard Medical School.
Jonathan Sockolosky: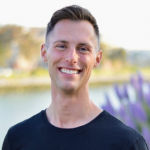 Jonathan Sockolosky received his BS/MS in Biomedical Engineering from the University of Michigan, his PhD in Pharmaceutical Sciences from UCSF, and did postdoctoral research at Stanford in the lab of K. Christopher Garcia where he invented orthogonal IL-2 cytokine-receptor pairs for cell therapy under development by Synthekine. Previously Jonathan was a Principal Scientist at ALX Oncology, a clinical stage biotechnology company developing CD47/SIRPa antagonists for cancer immunotherapy. Currently Jonathan is a Scientist in the Department of Antibody Engineering at Genentech. His research group is focused on the development of next generation immune modulating therapeutics for oncology and cancer immunology.
Jake Carlin: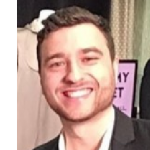 Jake has worked in the nonprofit industry for over 6 years, specifically in the medical nonprofit sector. As Associate Director of Donor Relations for OCRA, Jake works closely with individuals and organizations who have a passion for raising money for ovarian cancer research and enjoys empowering patients and connecting them with the leaders in their communities. In tandem with the Scientific Affairs team, Jake connects OCRA's major donors with researchers to fund the most cutting-edge ovarian cancer research. Jake also oversees the Community Partner program, which is a group of 81 ovarian cancer nonprofits across the country with the shared mission of ensuring the ovarian cancer community is always on the forefront. In his spare time, Jake enjoys rescuing animals and watching his favorite sports team, the New York Knicks.
Symposium Exhibitors: