December 14-16, 2020
This virtual meeting brings together the latest antibody science, technologies and partners needed to accelerate next generation antibodies towards commercial success.  The Antibody Society members design the scientific program and act as the session Chairs.
For over 25 years, renowned academic and industry scientists from around the world have convened to share best practices and scientific results to accelerate antibody research, discovery efforts and clinical programs. Antibody Engineering & Therapeutics is the global meeting place for antibody science, technology and networking.
The 2020 meeting featured sessions on:
Antibody Selection and Screening in Early Discovery
Novel Non-cancer Targets for Therapeutic Antibodies
Transforming Therapeutic Targets
Developments in ADC Technology
Inducible Activation of Antibodies to Enhance Therapeutic Index
Bispecific T cell Engagers
Novel Insights into Immunoglobulin Structures (i.e. Fabs, Fc, Antibody Oligomers and Complexes)
Responding to the COVID-19 Pandemic with Antibodies, Small Molecule Drugs and Vaccines
Sourcing Disease-specific Human Antibodies from Patient Repertoires
Computational Modeling of Antibody-Antigen Interactions
Antibody Binding Sites as Therapeutics: scFv, VHH, VNAR and Beyond
FcR and Antibody Effector Functions
Immune Oncology Antibodies
Antibody Affinity Maturation and Developability Improvement for Lead Optimization
Engineering Chimeric Antigen Receptors, T cell Receptors and Cytokines
The meeting also featured a presentation by Dr. Jonathan Sockolosky, the first recipient of the annual James S. Huston Antibody Science Talent Award.
Antibody Engineering & Therapeutics Student/Postdoc Poster Competition
To recognize the research activities of promising student/postdoc attendees of the Antibody Engineering & Therapeutics conference, The Antibody Society sponsored a student/postdoc poster competition. Two student/postdoc winners received:
1) a complimentary registration to attend the conference and pre-conference sessions;
2) an opportunity to give a short oral presentation of their work in one of the conference sessions;
3) a lovely crystal award.
The winners of the contest are: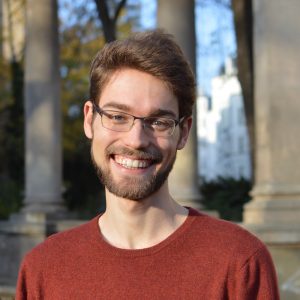 Felix Goerdeler, Max Planck Institute of Colloids and Interfaces, Germany
Poster title: Fighting protozoan parasites using carbohydrate-binding nanobodies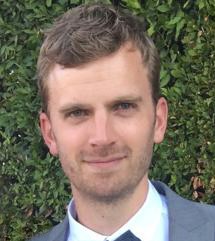 Dr. Nicolas Bery, Cancer Research Centre of Toulouse, France
Poster title: Discovery of a potent KRAS macromolecule degrader specifically targeting tumours with mutant KRAS