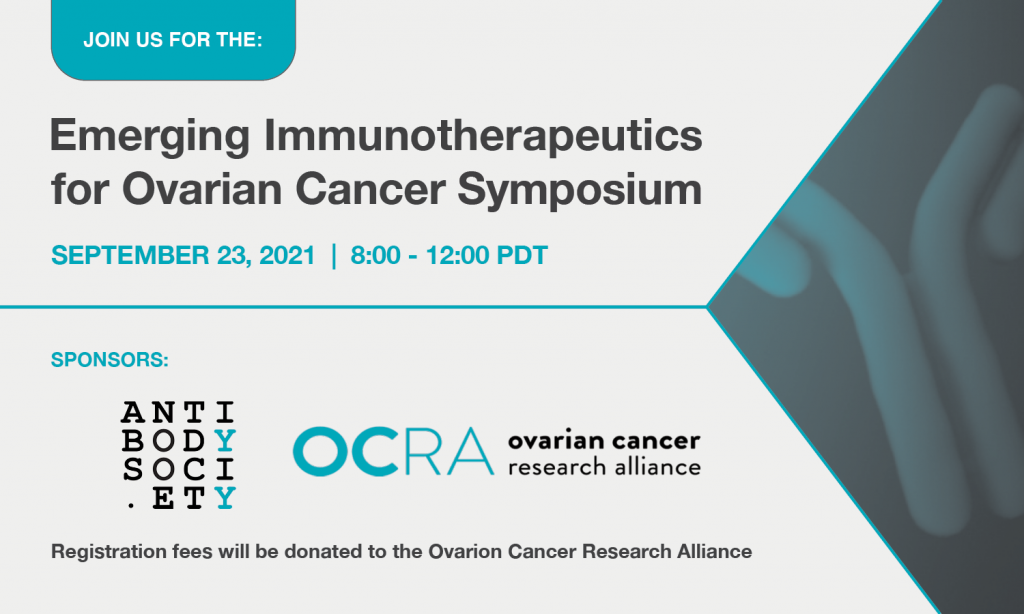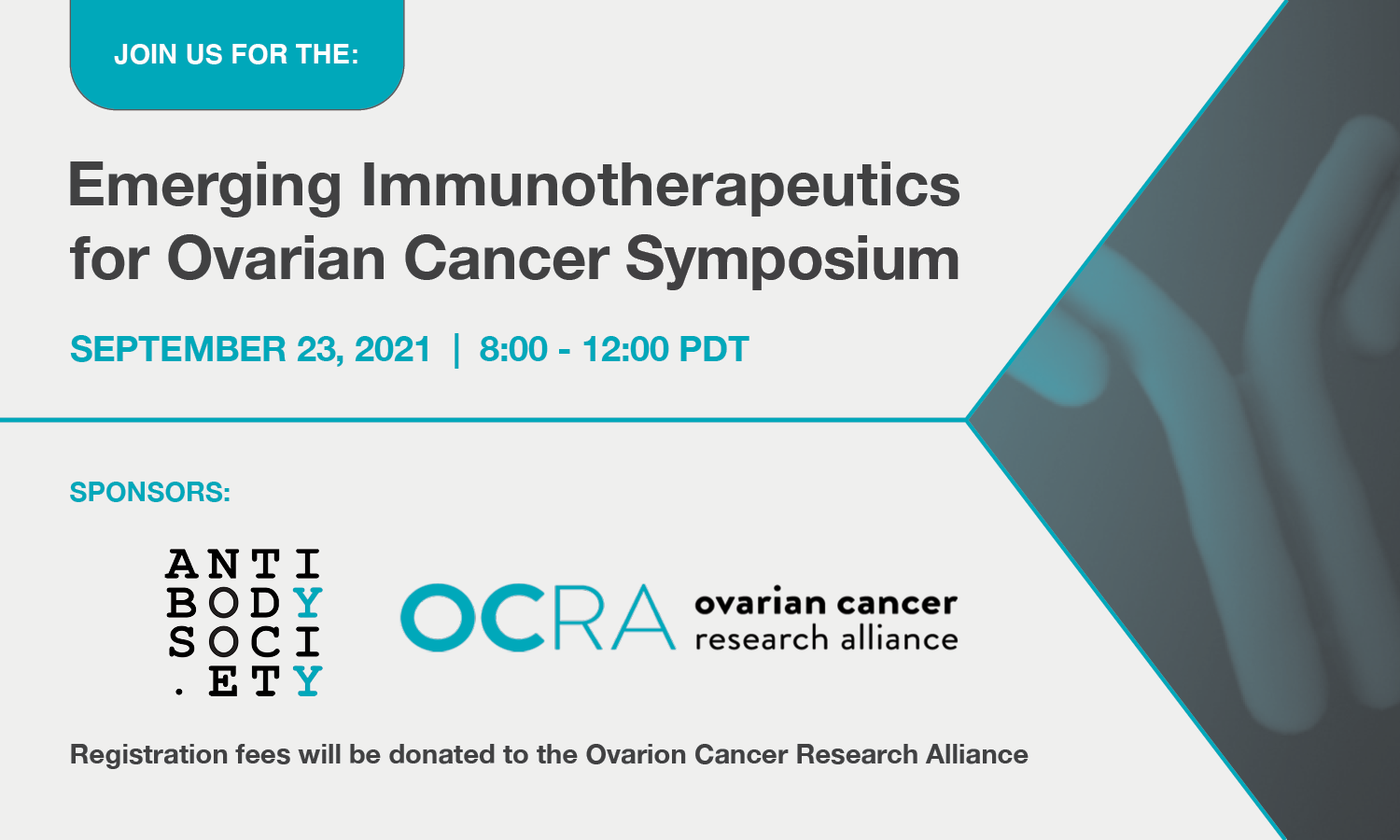 The Antibody Society, in collaboration with the Ovarian Cancer Research Alliance (OCRA), is pleased to present the Emerging Immunotherapeutics for Ovarian Cancer Symposium. The mission of OCRA is to cure ovarian cancer, advocate for patients, and support survivors. The aim of this event is to spread knowledge and awareness around current and up-and-coming basic and clinical research on the use of antibody and immune therapeutics for the treatment of ovarian cancer.
During the event, visit the exhibition booths for information on products, services and available jobs, and enter the Society's raffle. Ten lucky winners will receive a free Society T-shirt!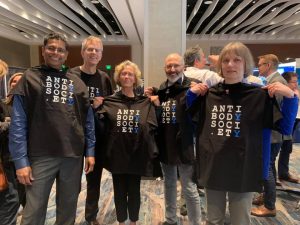 Registration is free for The Antibody Society Members and Corporate Sponsors. Contact us at membership@antibodysociety.org for the 100% discount code, which is also found on the Discount Codes page of the Members Only section.