Antibody Engineering & Therapeutics Europe was a great opportunity for Society members to connect with their fellow industry and academic scientists and executives from around the world, and learn about advances in antibody discovery and development.  As always, The Antibody Society's members designed the scientific program and acted as session Chairs.
Themed sessions include:
COVID Antibody Treatment Successes, Failures and Models: What Have We Learned?
New Approaches to Multispecific Antibody Treatment
Advances in T-Cell Engaging Therapies
Antibody Screening, Discovery and Technology
Payloaded Antibodies and Immune-oncology – Crossroads
Exploiting and Understanding Avidity Engineering of Antibodies
The meeting included 2 training courses:
Introduction to Antibody Engineering Training Course
Bioconjugation Strategies & Antibody-Drug Conjugates Training Course
Antibody Engineering & Therapeutics Europe Student/Postdoc Poster Competition.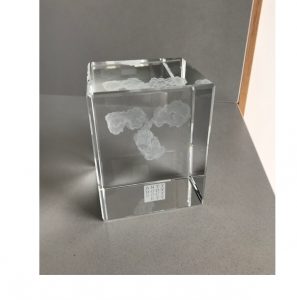 To recognize the research activities of promising student and postdoctoral attendees of Antibody Engineering & Therapeutics Europe, The Antibody Society sponsors a competition for members who submit posters for display at the meeting. Our judges select the best work based on originality, relevance and perceived impact on the field of antibody research and development.
Details for winners of this and other past competitions are found here. The winners each received: 1) complimentary registration to all conference sessions; 2) an opportunity to give a short oral presentation of their work in one of the conference sessions; and 3) a lovely crystal award.