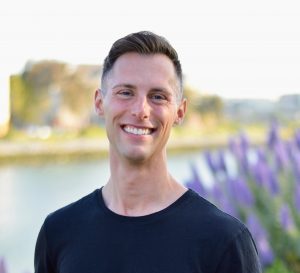 We are delighted to announce that the Board of Directors has selected Dr. Jonathan Sockolosky as the 2020 James S. Huston Antibody Science Talent Award recipient.
Jonathan Sockolosky received his BS/MS in Biomedical Engineering from the University of Michigan and his PhD in Pharmaceutical Sciences from UCSF where he studied FcRn biology and engineered peptide mimetics of the Fc:FcRn interaction as surrogate Fc domains to impart proteins with FcRn-like properties.  Jonathan completed his postdoctoral research at Stanford University in the lab of Professor K. Christopher Garcia, where he invented orthogonal IL-2 cytokine-receptor pairs for cell therapy currently under development by Synthekine, as well as unraveled the mechanisms of antagonizing the CD47/SIRPa interaction in syngeneic tumor models in combination with antitumor antibodies and immune checkpoint inhibitors. After leaving Stanford, Jonathan was a Principal Scientist at ALX Oncology, a clinical stage biotechnology company developing CD47/SIRPa antagonists for cancer immunotherapy. Currently, he is a Scientist in the Department of Antibody Engineering at Genentech, where his research group focuses on the development of next-generation immune modulating therapeutics for oncology and cancer immunology.
Learn more about the James S. Huston Antibody Science Talent Award.