AIRR Community Meeting V is now virtual – SAVE THE UPDATED DATES!!
In response to the COVID-19 pandemic AIRR Community Meeting V will now be held virtually December 8-10, 2020.
AIRR Community Meeting V  "Zooming in to the AIRR Community" will comprise of three abbreviated (3-hour), virtual sessions over three days and will include our usual AIRR-C WG/SC presentations, scientific sessions and tool demonstrations. 
Preliminary agenda: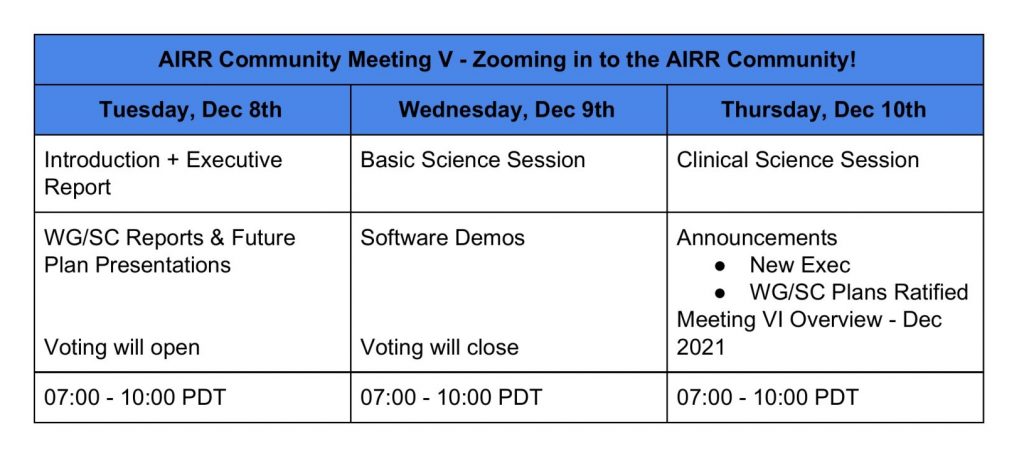 Check back often for further details. Registration will open in early Fall 2020.
Meetings Committee: Davide Bagnara, Pam Borghardt, Jean-Philippe Bürckert, Ramit Mehr and Jamie Scott
Contact: meetings@AIRRC.antibodysociety.org
Past AIRR meetings
You can find information, videos and agendas of the past meetings here: Information on past AIRR meetings