The Antibody Society is proud to present Career Shorts.
In this series, we talk to scientists and individuals working within the world of antibodies about the experiences that have shaped their careers and have got them to where they are today. By sharing their experiences and advice we aim to empower the next generation of scientists and leaders working in this field and beyond to make confident and empowered decisions in the next steps in their careers.
We broach topics that range from their journey so far in science to understanding the role they play in their organisation to action that those undertaking a PhD or a post-doc can take now to make smooth their transitions into their next position in whatever shape that may take.
We hope this series will be insightful, interesting, and valuable to those seeking reassurance and understanding about the various career options available to them after their degrees or helping them to make transitions from an early career position. Most importantly, to see how there are many different paths to various career options and to feel empowered in their journey.
Your host
Raquel Barroso Ferro is the creator and host of Career Shorts. She is a volunteer for the Education and Career Sub-Committee, and a PhD student at the University of Aberdeen, UK, currently working to develop a novel scFv-based immunotherapy against ovarian cancer.
Curious about the possibilities after a PhD and what they entail, with the help of Janice Reichert (Executive Director, The Antibody Society), she reached out to the Antibody Society community to speak to them about their career trajectories so far and what advice they can give to students and people starting out in their careers. This series aims to demystifying the exciting possibilities available and give confidence that each person can find an opportunity that caters to their strengths and desires.
This work couldn't have been done without the support and help of the rest of the Antibody Society communications committee: Pam Borghardt, Prof. Vaishali Kapoor and Drs Janice Reichert, Nick Hutchinson, Alicia Chenowith, Silvia Crescioli.
---
---
Our interviewees
Episode 1: Dr. Li Zhou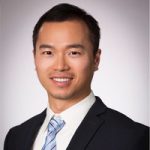 Li Zhou is a principal scientist at AbbVie operation S &T Protein Analytics and an assistant editor of mAbs. At Abbvie, he works on all aspects of biologics analytical development from R and D transition to commercial launch. Prior to this role, he has five years of experience working on over 70 drug discovery projects spanning immunology, oncology, neuroscience and virology and has served as biologics lead with external partners for co-developing conditional biologics. Li obtained his PhD in chemistry with professor Adrian Whitty at Boston University and regulatory affair certification in US. Since joining AbbVie in 2015, he has authored 8 peer-reviewed publications (4 as lead author) including JBC, mAbs, analytical chemistry.
---
Episode 2: Dr. Nimish Gera
Nimish is an accomplished leader with over a decade of experience in the biotech industry and broad expertise across various modalities (monoclonal antibodies, bispecific antibodies, protein-fusions, and antibody-drug conjugates (ADCs)) and therapeutic areas (oncology, immuno-oncology, autoimmune and rare diseases). Nimish has extensive experience building, and leading high performing discovery and development teams and managing external collaborations in matrixed industry settings. He has a successful track record of several peer-reviewed publications, patents and chairing national and international meetings on antibody discovery and engineering. In October 2017, Nimish joined Mythic Therapeutics as the Scientific Co-Founder and Director of Research and Development and now serves as the Head of Biologics where he leads a team involved in antibody discovery, engineering and optimization and cell-based screening technologies.
Prior to Mythic, Nimish was a Research Scientist at Alexion Pharmaceuticals where he led and managed diverse cross-functional project teams of 10+ scientists to lead two antibody discovery programs into development.  Prior to Alexion, Nimish helped set up the Discovery Sciences function at Oncobiologics (now Outlook Therapeutics) and identified multiple lead candidates for the company's platform. Nimish earned a PhD in Chemical and Biomolecular Engineering from North Carolina State University with a minor in Biotechnology. He also serves as an Assistant Editor for the mAbs journal and has reviewed 50+ high impact articles in antibody discovery and engineering. Nimish is extremely passionate about people management, mentoring and process optimization to accelerate drug development and has a keen interest in teaching, coaching, and mentoring young scientists.
---
Episode 3: Professor Charlotte Deane
Professor Charlotte Deane leads the Oxford Protein Informatics group, a research group of over 25 people working on diverse problems across protein structure, immunoinformatics, interaction networks and small molecule drug discovery. She is also Deputy Executive Chair of the Engineering and Physical Sciences and Council and the Covid-19 Response Director for UK Research and Innovation.
---
Q&A with Dr. Feng Yang
Feng Yang received her Ph.D. and postdoctoral training in two prominent biological mass spectrometry and proteomics labs, led by Prof. Donald F. Hunt at University of Virginia and Dr. Richard D. Smith at Pacific Northwest National Laboratory, respectively. Feng received a US HUPO Career Development Award in Technologies, San Francisco, CA, in March 2012 and Great Manager Award, Leading through Change' in 2018 at Pharma Technical Development US, Genentech. She has in-depth knowledge and technical expertise in mass spectrometry (MS) and related methods for proteomics and antibody characterization, and she is the author of 58 (first author of 17) peer-reviewed publications and 1 book chapter (first author), and was corresponding author of PNAS and Anal. Chem. publications. Currently she is an assistant editor for mAbs.
Dr. Yang is currently both a technical and a people leader, and principal scientist at Genentech. She enjoys developing and advocating for the talents with which she has interacted. She has developed a lean-agile mindset through many roles as technical expert, analytical team leader, leading the MS functional excellence core, building a global MS community across Pharma Technical Development at Roche, coach and as leadership team member at Protein Analytical Chemistry department, Genentech.
---
Episode 4: Dr. Jyothsna Visweswaraiah

Jyothsna is a scientist with drug development experience in a biotech setting and a track record of advancing new therapies into the clinic. She currently heads the antibody discovery and engineering efforts at a flagship pioneering new company called FL75. Prior to FL75, Jyothsna was at Pandion Therapeutics where she developed novel therapeutics designed to address the unmet needs of patients living with autoimmune diseases. Jyothsna has trained at Harvard Medical School and the National Institutes of Health.
Jyothsna has been an advocate for women in science and workplace inclusiveness. She mentors students interested in STEM careers, early career women scientists and serves on the Advisory Board of WEST, a non-profit organization supporting early to mid-career women. Jyothsna was nominated for the 2021 James S. Huston Antibody Science Talent Award.
---
Episode 5: Dr. Alex Macpherson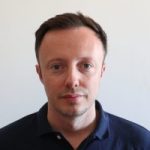 After an undergraduate degree in Molecular Biology, Alex joined UCB-Celltech in 2008 and spent nine years working in the in vitro pharmacology department, ultimately becoming a Principal Scientist and Project Leader for various NCE projects. His work focused on creating orally bioavailable small molecules to allosterically modulate protein-protein interactions, which would normally be tackled by antibodies.
In 2018, UCB funded his self-designed PhD project. Working with Professor Jean van den Elsen at the University of Bath and Dr Alastair Lawson at UCB, the project focused on isolating mini domains from the ultralong CDRH3, which are unique to a subset of bovine antibodies, to create the smallest antibody fragments described to date and new modulators of Complement C5. He currently works as a Senior Principal Scientist in the Immunology Therapeutic Area at UCB, where he leads an immunology research team.
---
Episode 6: Owain Walsh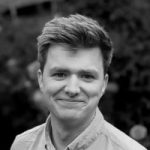 Owain Walsh is a Senior Recruitment Consultant at CY Partners. He works with the Life Science, Pharmaceutical and Biotechnology community to deliver recruitment campaigns and skills solutions across university spin-outs, Contract Research, Manufacturing Organisations and more. With a BSc in Biomedical Sciences and MSc in Science Communication from Sheffield University, Owain left academia and industry to pursue a career talking with science professionals about their own scientific interests and career aspirations. He is well placed to provide support and advice on how to transition into industry and what you can do to stand out as an applicant. Not to mention a variety of job opportunities available too.
---
Episode 7: Dr. Giulia Pellizzari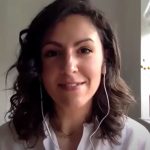 Giulia Pellizzari is a translational scientist with solid expertise in clinical translational oncology and immunology, now applying analytical, academic and project management skills to Clinical Trial Management in cancer immunotherapy trials. She is lecturer for the new MSc in Clinical Trials at UCL. As an avid supporter of widening participation programmes and education, she acts as a King's College Alumni Mentor to support undergraduate students in designing their academic career and in achieving their goals.