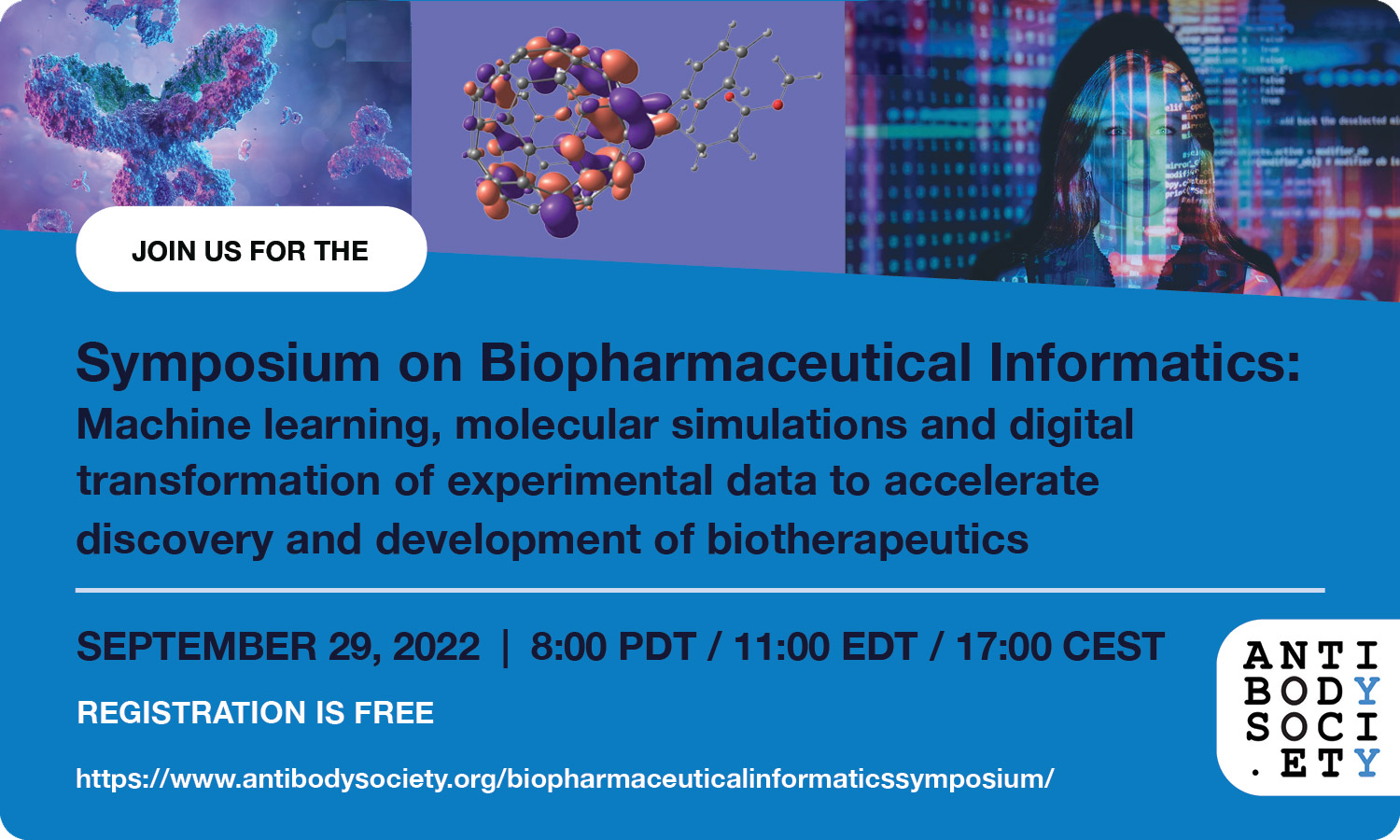 Biopharmaceutical Informatics: Machine learning, molecular simulations and digital transformation of experimental data to accelerate discovery and development of biotherapeutics
Despite the rapid industrialization of antibody-based drug discovery and development technologies over the past few decades, bringing novel biotherapeutics to patients with unmet medical needs remains a costly and risky business. For example, only one of five antibody-based biotherapeutic drug candidates that enter clinical trials becomes available in the market as a biotherapeutic drug product. If we extend this to earlier stages such as generation of therapeutic concepts, then our success rate is <5%. In addition to the low success rate, discovery and development cycles of biotherapeutics also suffer from high costs and long timelines. How can we improve this situation? Specifically, how can we bring novel biotherapeutic products to patients more often, faster and at affordable costs? Answers to these questions lie in the strategic vision of biopharmaceutical informatics. Biopharmaceutical informatics calls for the use of computational technologies such as AI/ML, digitalization, and molecular simulations to curate, analyze, visualize and interpret experimental data and provide data-informed inputs at every stage of biologic drug discovery and development projects. This interdisciplinary endeavor enables in-project as well as across project learnings from the laboratory results and also allows for disruptive innovations to accelerate biologic drug discovery. In recent years, biopharmaceutical informatics has emerged as a field of its own as the use of computation in biologic drug discovery and development has steadily increased, thereby, revolutionizing how we discover and develop biologic drugs.
Join us on Thursday, September 29th starting at
8:00 PDT/11:00 EDT/17:00 CET.
Check back often for updates on our expert speaker line-up, the event schedule and information about our corporate sponsors who will be exhibiting during the symposium.
Organizing Committee:
Sandeep Kumar, Victor Greiff, Janice Reichert and Pam Borghardt.