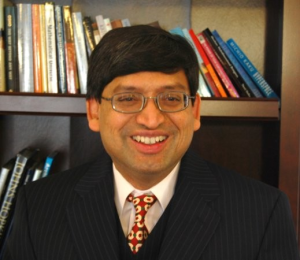 Dr. Sandeep Kumar is a Distinguished Research Fellow (DRF) at the department of Biotherapeutics Discovery in Boehringer-Ingelheim Pharmaceutical Inc., Ridgefield, CT, USA. Sandeep Kumar holds a Ph.D. in Computational Biophysics from Indian Institute of Science and has over 20 years of experience researching protein structure – function relationships using computational means. Dr. Kumar has so far contributed to ~100 research articles, reviews, book chapters, and edited a book entitled "Developability of Biotherapeutics: Computational Approaches". In 2014, Sandeep Kumar received the Ebert Prize from the American Pharmacist Association (APhA) for the discovery of aggregation – immunogenicity coupling in biotherapeutics. Dr. Kumar has also contributed towards development of several antibody-based biotherapeutics and a vaccine currently on the market. After joining Boehringer-Ingelheim in 2018, Dr. Kumar has been contributing towards discovery of several monoclonal antibodies as well as multi-specific modalities that are currently in development. Using the insights gained from these experiences, Dr. Kumar has been advocating for Biopharmaceutical Informatics, a strategic vision dedicated to synergistic use of computation and experimentation towards a cost effective and more efficient discovery and development of biotherapeutics.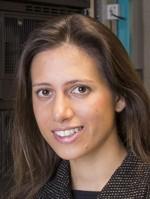 Dr. Lucy Colwell is Research Scientist at Google Research who works closely with colleagues from GAS and Brain to better understand the relationship between the sequence and function of biological macromolecules. Her broader research interests involve understanding how Google's strengths in experimental design and machine learning can be applied to the discovery and production of proteins for use in a diverse range of applications.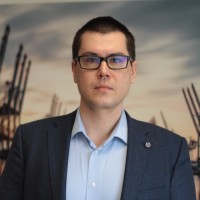 Konrad Krawczyk is is the founder of NaturalAntibody and holds the post of Assistant Professor in computational precision medicine at SDU in Denmark. He obtained his doctorate from the University of Oxford under the supervision of Prof Charlotte Deane where he was involved in the development of the SAbDab/SAbPred platform. He has more than a decade of experience in developing advanced bioinformatics solutions addressing pertinent issues in therapeutic antibody development such as antibody-antigen binding and developability prediction. Tools developed by his team are used by leading pharmaceutical companies and academic institutions to advance the engineering of therapeutic antibodies.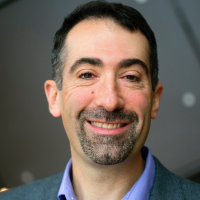 Peter Tessier is the Albert M. Mattocks (Endowed) Professor in the Departments of Chemical Engineering, Pharmaceutical Sciences and Biomedical Engineering, and a member of the Biointerfaces Institute and Chemical Biology Program at the University of Michigan in Ann Arbor, MI. He received his Ph.D. in Chemical Engineering from the University of Delaware (2003, NASA Graduate Fellow) and performed his postdoctoral studies at the Whitehead Institute for Biomedical Research at MIT (2003-2007, American Cancer Society Fellow). Tessier started his independent career as an assistant professor in the Department of Chemical & Biological Engineering at Rensselaer Polytechnic Institute in 2007, and he was an endowed full professor at Rensselaer prior to moving to the University of Michigan in 2017. His research focuses on designing, optimizing, characterizing, and formulating a class of large therapeutic proteins (antibodies) that hold great potential for detecting and treating human disorders ranging from cancer to neurodegenerative diseases. He has received several awards and fellowships in recognition of his pioneering work: Pew Scholar Award in Biomedical Sciences (2010-2014), Humboldt Fellowship for Experienced Researchers (2014-2015), Young Scientist Award from the World Economic Forum (2014), Young Investigator Award from the American Chemical Society (2015) and a CAREER Award from the National Science Foundation (2010-2015).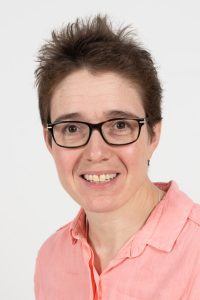 Charlotte Deane is Professor of Structural Bioinformatics in the Department of Statistics at the University of Oxford and Chief Scientist of Biologics AI at Exscientia. She is also a co-director of the Systems Approaches to Biomedical Research Centre for Doctoral Training which she founded in 2009.
She served on SAGE, the UK Government's Scientific Advisory Group for Emergencies, during the COVID-19 pandemic, and acted as UK Research and Innovation's COVID-19 Response Director. She has held numerous senior roles at the University of Oxford and until recently was the Deputy Executive Chair of the UK's Engineering and Physical Sciences Research Council.
She was appointed Member of the Order of the British Empire (MBE) in the 2022 Birthday Honours for services to COVID-19 research.
At Oxford, Prof. Deane leads the Oxford Protein Informatics Group (OPIG), who work on diverse problems across immunoinformatics, protein structure and small molecule drug discovery; using statistics, AI and computation to generate biological and medical insight.
Her work focuses on the development of novel algorithms, tools and databases that are openly available to the community. These tools are widely used web resources and are also part of several Pharma drug discovery pipelines. Prof. Deane is on several advisory boards and has consulted extensively with industry. She has set up a consulting arm within her own research group as a way of promoting industrial interaction and use of the group's software tools.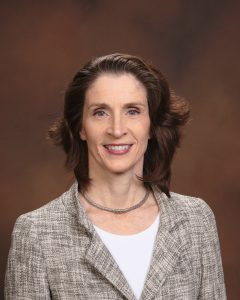 Janice Reichert, Executive Director of The Antibody Society, is an internationally-recognized expert in the development of antibody therapeutics. She is Founder and Editor-in-Chief of mAbs, a peer-reviewed, PubMed-indexed biomedical journal that focuses on topics relevant to antibody research and development. Dr. Reichert has published extensively on development trends for antibody therapeutics, and she has presented her research results as an invited speaker at conferences held worldwide. She is co-editor of the Handbook of Therapeutic Antibodies, and the originator of the long-running 'Antibodies to Watch' article series.
Dr. Reichert received her PhD in Chemistry from the University of Pennsylvania and did her post-doctoral training at Harvard Medical School.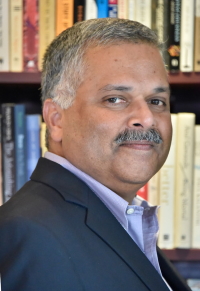 Dr. Ajay Royyuru serves as Chief Science Officer for Healthcare & Life Sciences research at IBM. This team, part of Accelerated Discovery mission in IBM Research, is actively pursuing high quality science, developing novel technologies and achieving translational insights across this industry, including areas of cancer, cardiovascular & metabolic, neurological & mental health, immunological & infectious diseases.
After his undergraduate and master's education in human biology and biophysics from All India Institute of Medical Sciences, New Delhi, Dr. Royyuru obtained his Ph. D. in molecular biology from Tata Institute of Fundamental Research, Mumbai. He had postdoctoral training at Memorial Sloan-Kettering Cancer Center, New York and a brief stint at scientific software development before joining IBM Research.
In 2016 Dr. Royyuru was named an IBM Fellow, the company's pre-eminent technical distinction. In 2021 he was named an IBM Distinguished Industry Leader. He is the first IBMer with dual distinction of highest technical and highest industry expertise in the company.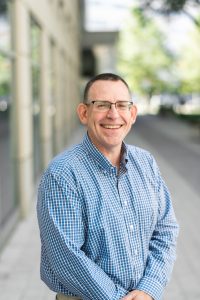 Dr. Andrew Nixon is currently Vice President, Biotherapeutics Molecule Discovery at Boehringer Ingelheim Pharmaceuticals, Inc., Ridgefield, CT, USA. Andy earned his Ph.D. in Physical Biochemistry from the University of London for studies completed at the MRC's National Institute for Medical Research. Andy has over 20 years of experience in biologic drug discovery and has contributed to over 100 antibody discovery programs resulting in numerous clinical candidates and approved biologics including TAKHZYRO, a fully human antibody inhibitor of plasma kallikrein.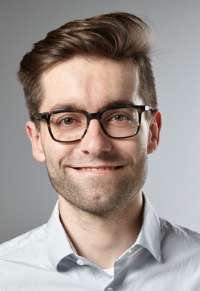 Victor Greiff is an Associate Professor for Computational and Systems Immunology at the University of Oslo and Chair of the Executive Sub-committee of the AIRR Community. His group develops machine learning, computational and experimental tools for analyzing antibody and T-cell repertoires to develop immune-repertoire-based immunodiagnostics and immunotherapeutics. Dr. Greiff received his PhD in Systems Immunology from Humboldt University (Germany) and performed his postdoctoral training at ETH Zürich (Switzerland).