The Antibody Society has partnered with numerous conference organizers, including Informa Connect, Cambridge Healthtech Institute, Hanson Wade and Terrapinn, to ensure our members receive substantial discounts on meeting registration fees. As a courtesy, we also list meetings held by non-profit organizations, such as Gordon Research Conferences and KeyStone Symposia.
Due to the COVID-19 pandemic, numerous conference organizers are arranging virtual meetings in 2020. If a location is listed below, potential attendees should check the relevant website for additional information about the meeting.
---
August 2020
---
The Cell Engager Summit is returning for its 2nd year. In a rapidly evolving field, the most pressing challenges must be overcome for these therapeutics to achieve their full clinical potential.
By working closely with industry leaders from Amgen, Pfizer, Regeneron, Harpoon Therapeutics, TeneoBio and more, this meeting aims to identify the most critical hurdles that must be overcome to progress cell engager therapeutics to market.
Here are some of the 2020 highlights:
Amphivena have relieved immune suppression through selective targeting enabling a more efficacious molecule
TeneoBio and Xencor are optimizing therapeutic index to ensure patient safety is at the forefront
Amgen are developing robust preclinical efficacy and safety assessments to allow you to bridge the translational gap to the clinic
Pfizer are researching into the next generation of cell engagers, allowing you to understand protein engineering and mechanisms of action to improve efficacy
Attend this meeting to benchmark your progress and engage directly with the organizations at the cutting edge of this rapidly evolving field.
Society members save 10% on the registration fee! Contact us at membership@antibodysociety.org for the code.
---
Join us for The Antibody Society's European meeting for antibody and protein therapeutic science, technology and networking! The 2020 meeting is virtual. Sessions are organized and moderated by Society members.
Society members save 15% on the registration fee! Contact us at membership@antibodysociety.org for the discount code.
Antibody Engineering & Therapeutics Europe Student/Postdoc Poster Competition.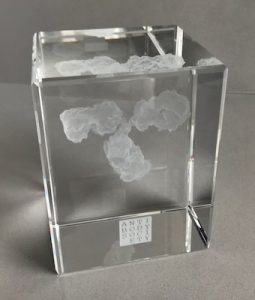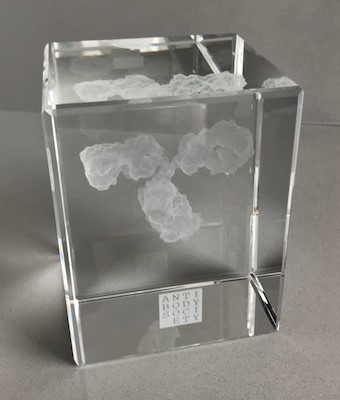 To recognize the research activities of promising student/postdoc attendees of the Antibody Engineering & Therapeutics conference, The Antibody Society is sponsoring a student/postdoc poster competition. Two student/postdoc winners will be selected to receive:
1. Complimentary registration to attend the conference and pre-conference sessions;
2. An opportunity to give a short oral presentation of their work in a conference session
In order to be considered for this poster competition, you must be a student or postdoc member of The Antibody Society. If you are not already a member, you may register here for a free student or postdoc membership. Informa Connect is managing the poster submission process. You must check the box on the poster submission form indicating that you want your abstract to be considered for the poster competition.
Deadline for submission: July 6, 2020
Winners will be notified as soon as possible after the deadline.
---
PEGS Boston Virtual Summit aims to bring you a dynamic online learning and networking experience.
Discover research at the forefront of biotherapeutics development and breakthroughs, hear inspiring keynote presentations, interact with global participants, participate in live Q&A panels and breakout discussions, visit our online exhibit hall and chat with service providers and poster presenters, and receive an on-demand library of presentations.
To view the speaker lineup and agenda, visit PEGSummit.com
The Antibody Society members save 20% on the registration fee! Contact us at membership@antibodysociety.org for the code.
---
September 2020
---
Join the Discovery on Target Community!
Discovery on Target (DOT) is the industry's preeminent event on novel drug targets and technologies for drug discovery professionals. DOT highlights advances in current and emerging "hot" targets and technologies, as well as target validation strategies for the discovery and development of novel therapeutic agents, ranging from biologics to small molecules.
At DOT, you can travel across numerous concurrent sessions and customize your experience further through comprehensive training seminars, focused short courses, interactive roundtable discussions, and engaging networking functions.
The 2020 event is expanding to 16 conference programs including new topics on proteomics and small G proteins, plus lead and candidate selection for therapeutic proteins and modality selection for next-generation biotherapeutics to continue our growing coverage of biologics. We welcome you to join our community and be part of our 2020 event!
The Antibody Society members save 20% on the registration fee! Contact us at membership@antibodysociety.org for the code.
---
Dedicated solely to the development of bispecific antibodies, the 11th Annual World Bispecific Summit is running virtually this September 22-24 to provide you with an exclusive opportunity to network with your peers whilst examining the best methods to overcome the major challenges preventing advancements in the space.
This meeting will dive specifically into technical and scientific subject matters enabling you to develop your candidate therapeutic into the clinic as effectively and economically as possible.
Join fellow Bispecifics enthusiasts to:
Optimize Therapeutic Opportunity in Solid Tumour Indications – Discover directly from firms that are revolutionizing processes to improve the selectivity of bispecifics in solid tumor indications
Develop the Translatability & Predictability of Preclinical Methodologies – Assess the actual relevancy of a variety of preclinical approaches to establish a robust pathway to the clinic
Discover First-Hand from a Variety of Clinical Case Studies – Identify the various elements vital for success in the clinic and identify specifics of clinical failures to optimize future advancement
Review Bispecifics in Oncology & Beyond – Further understand the true capability of multispecific therapeutics in tackling the unique issues presented by infectious diseases, autoimmune and CNS indications
Elevate CMC & Analytical Approaches – Recognize the distinctive analytical challenges bispecifics create and identify how to bridge the gap concerning discovery and the clinic
Leave the World Bispecific Summit with the best strategies to significantly improve the success of your bispecific development landscape. Find out more here: https://ter.li/dp3uw2
Society members save 10% on the registration fee! Contact us at membership@antibodysociety.org for the code.
---
November 2020
---
The 8th Antibody Industrial Symposium AIS2020 jointly organized by the scientific society LabEx MAbImprove and MabDesign, the French association of the Immunotherapy Industrial sector, will be held November 23-24, 2020 in Montpellier. This year's edition will focus on a major theme chosen by the Scientific Advisory Board:
"Multispecific Abs, Ab-like molecules and adoptive cell therapy for fighting diseases".
The meeting includes keynote lectures, pitch talks around new creative projects, and industrial talks from big pharmaceutical companies. Moreover, the program will allow opportunities for networking, companies to showcase their new products and technologies as well as dedicated time for business partnering.
Society members save 20% on the registration fee! Contact us at membership@antibodysociety.org for the discount code.
For more information, visit https://aiscongress.com/
---
December 2020
---
---