The Antibody Society has partnered with numerous conference organizers, including KNect365, Cambridge Healthtech Institute, Hanson Wade and Terrapinn, to ensure our members receive substantial discounts on meeting registration fees. As a courtesy, we also list meetings held by non-profit organizations, such as Gordon Research Conferences and KeyStone Symposia.
---

Federation of Clinical Immunology Societies
June 20-23, 2018, San Francisco, CA
The Antibody Society will host a Symposium, "Antibodies in the prevention and treatment of human disease", on June 20, 2018 at the 2018 FOCIS meeting in San Francisco.
This symposium will highlight recent developments in antibody-based immunotherapy and vaccines, provide insights as to where the field in moving, and stimulate the interaction between experts in basic, applied and medical research and drug development.
Learning Objectives:
1. Learn about the history, contributions, and initiatives of The Antibody Society
2. Learn about antibodies approved for treatment and in clinical development by biotech and pharma
3. Learn about major topics in antibody engineering and therapeutics, including novel insights in mechanisms of actions of therapeutic antibodies; novel antibody formats, such as antibody-drug conjugates and bispecific antibodies, aimed at improving specificity, efficacy and safety; analysis of antibody repertoires and B-cell lineages; and reverse engineering of vaccines
Our Program:
1. The Antibody Society: Our mission and current initiatives – Paul Carter (Genentech; VP, The Antibody Society)
2. Antibody therapeutics in clinical development: Antibodies to watch in 2018— Jan Reichert (Executive Director, The Antibody Society)
3. Antibody-drug conjugates: license to kill  — John Lambert (ImmunoGen)
4. Recharging the immune system with immunomodulatory antibodies – Alan Korman (Bristol-Myers Squibb)
5. Novel antibody formats: More than twice the power – Paul Carter (Genentech)
6. Insights provided by antibody repertoires and B cell analysis – Nina Prak (University of Pennsylvania)
7. Vaccine development by reverse engineering – Dennis Burton (The Scripps Research Institute)
---


6th Antibody Industrial Symposium 2018 (AIS2018)
June 25-26, 2018, Montpellier- France, CORUM Congress Center
The 6th Antibody Industrial Symposium 2018 (AIS2018), organized by the LabEx MAbImprove and MabDesign, offers an ideal conference to foster interactions between scientists, industries, clinicians and policy makers in the field of therapeutic antibodies. The scientific Committee has set-up an exciting program focusing on the following theme: "Targets for mAbs: Innovative Approaches for their Discovery & Validation". The 2-day program includes keynote lectures, pitch talks of new creative projects, industrial talks from pharmaceutical companies and a poster session. Furthermore, the program includes several opportunities for networking, companies to showcase their new products and technologies as well as dedicated time for business partnering.
The topics covered during this year edition are:
Validated Targets: lessons learned from success & failure in clinical
Discovery Approaches: Accessing clinical material, Target Identification platforms, OMICS-based analysis
New Approaches/Technologies for Discovery & Validation of New Targets for mAbs
Pre-Clinical Validation: Methods, Models & Companion tests
Emerging Targets: Immune-checkpoints & Microenvironment
Society members save 20% on the registration fee! Contact us at membership@antibodysociety.org for the code.

---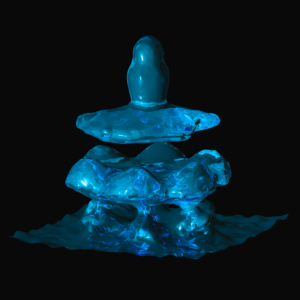 Antibodies and complement: Effector functions, therapies and technologies
28 June – 01 July 2018 | Girona, Spain
The antibody response and the complement system are major effector arms of the immune system. Both have been involved in a plethora of pathological conditions—including autoimmunity, allergy, infections and cancer—and regulate, mainly through their receptors (FcR and CR respectively) cell activation, migration, survival but also metabolism. As the portfolio of antibody—and complement-effector function grow, high-end technological solutions are developed and novel therapeutic applications are proposed.
This EMBO Workshop will focus attention on key advances in both fields with the aim at fostering discussions between antibody experts and complement experts. Some of the critical topics to be covered include antibody & complement functions, FcR and CR, Ab glycosylation and anti-inflammatory activity, Structure-function linkage, Novel technologies, complement and antibody therapies.
---

Bispecific Antibody Congress
August 20-23, 2018, Washington DC
Join over 150 international participant at the Bispecific Antibody Pipeline Congress being held August 20-23 in the Washington, DC area. This 3-day event will unite all the key opinion leaders including regulators, clinicians, and industry experts to deepen our understanding of bispecific therapeutics and exchange innovative ideas to foster meaningful research collaborations. View the speaker lineup & program agenda online.
Society members save 20% on the registration fee!
---

Immuno-Oncology Summit
August 27-31, 2018, Boston, MA
Over the past 6 years, CHI's Immuno-Oncology Summit has become the leading annual meeting focusing on the latest applied research. The comprehensive 5-day, 12-track program covers immunomodulatory antibody engineering and emerging immuno-oncology targets, combination immunotherapy, preclinical and translational IO, predictive biomarkers and companion diagnostics, adoptive T cell therapy, oncolytic viruses and personalized cancer vaccines. Now in its 6th year, the IO Summit consistently delivers a cutting-edge agenda, 600+ senior delegates, and a sold-out exhibit hall. Please join us in Boston for comprehensive scientific coverage and unparalleled networking opportunities at CHI's Immuno-Oncology Summit 2018! Learn more here.
Society members save 20% on the registration fee!
---

9th Annual World Bispecific Summit: Pioneering Novel Bispecific Applications Into The Clinic
September 18-20, 2018, Boston, MA
As the only event to focus exclusively on bispecifics, the World Bispecific Summit 2018 will offer a greater breadth and depth of technical content than any other conference.
This content will arm you with the insights required to tackle the most challenging developmental hurdles encountered when working with these therapeutics, as well as shining a light on novel applications of bispecifics.
Join your peers to discuss strategies to select and validate synergistic targets, understand the true potential of novel formats, streamline CMC and developability processes and maximize clinical performance. Leave the World Bispecific Summit with clear insights that will dramatically improve the success of your bispecific development.
See the complete agenda and speaker line-up here
Society members save 20% on the registration fee! Contact us at membership@antibodysociety.org for the code.
---

World ADC
November 12-15, 2018, San Diego, CA
World ADC San Diego is the industry's longest standing and most comprehensive antibody-drug conjugate conference. Across multiple-streams of learning, World ADC will cover every element of ADC drug development from construct design to improving preclinical predictability and product manufacturability. This leading antibody-drug conjugate event will provide you with an unparalleled breadth and depth of content.
Don't miss this opportunity to join your fellow scientists at the heart of the ADC community. Join 650+ of your peers, from 220 organizations for your most valuable ADC learning and networking opportunity of 2018.
Find out more. 
Early-bird discount deadlines occur on July 6, Aug 3, Sep 7, Oct 5. Society members can receive a 10% discount on the current registration fee after Sep 7, and a 15% discount after Oct 5. Contact us at membership@antibodysociety.org for the code.
---

Computational Drug Development for Biologics
November 13-15, 2018, Woburn, MA 
Computational Drug Development (CDD) for Biologics is dedicated to harnessing the power of in silico tools to de-risk biotherapeutic development from early discovery through to late preclinical development. Returning 13-15 November, the 3rd Annual meeting remains the only industry-centric meeting solely dedicated to exploring the in silico prediction, design, and modelling of biotherapeutics. Across 3 days of intensive presentations, discussion and debate, the event will again unite computational leaders from pioneering pharmaceutical organizations, academic and software development labs.
This year, topics will span the in silico prediction, design, and modelling of biologics. With a greater focus beyond applications for mAbs, the agenda will showcase advances with computational tools for vaccine, enzyme, multi-specific and linker-based biologics and highlight the iterative experimental processes.
Register now to can save up to $700! Visit http://cdd-biologics.com/ or email info@hansonwade.com to find out more.