The Antibody Society has partnered with numerous conference organizers, including KNect365, Cambridge Healthtech Institute, Hanson Wade and Terrapinn, to ensure our members receive substantial discounts on meeting registration fees. As a courtesy, we also list meetings held by non-profit organizations, such as Gordon Research Conferences and KeyStone Symposia.
---

11th Annual Proteins and Antibodies Congress
16-17 April 2018, Novotel London West Hotel, London, UK
Oxford Global are pleased to announce the return of the Proteins & Antibodies Congress.
Taking place in London on 16-17 April 2018, this congress will be attended by 450+ senior level experts to network about the latest developments & participate in presentations from the below main themes:
Protein Engineering, Design & Selection
Antibody Engineering, Development & Design
Cloning, Expression, Purification & Analytics
Biotherapeutics: case studies, manufacturing challenges, chemistry, analytics & control
Programme Highlights Include:
PD-1 Antibody: A Broad Spectrum Anti-Cancer Agent Both As Monotherapy And In Combination – Roy Baynes, Chief Medical Officer, Merck & Co., Inc.
Developability Assessment Of Therapeutic Proteins – Thorsten Lorenz, Group Head, Novartis
Integrated High Throughput Protein Purification & Analytics – Kenneth Walker, Director, Amgen
Developing Bispecific Antibodies For Immuno-Oncology – Syd Johnson, Vice President, Macrogenics
Society members save 20% on the registration fee!  Contact us at membership@antibodysociety.org for the code.
---

Register here  for one or more of the following interesting and informative webinars to be held during the Antibody Engineering & Therapeutics Digital Week, April 23-26, 2018:
Tumor Uptake of PEGylated Diabody: Balancing between Antibody Size and Systemic Clearance
Monday, April 23, 2018, 10:00 AM EDT
Therapeutic Targeting of Notch 3 Signaling for Cerebral Small Vessel Disease
Tuesday, April 24, 2018, 10:00 AM EDT
High Throughput Characterization of Ion Channel Activity Blocking mAbs with Array SPR
Tuesday, April 24, 2018, 11:00 AM EDT
DNA-based Antibody Therapy: A Blueprint for Innovation
Wednesday, April 25, 2018, 10:00 AM EDT
New Ways to Boost Recombinant Protein and Antibody Yields in Transient Systems
Wednesday, April 25, 2018, 11:00 AM EDT
Antibodies to Watch in 2018 Update
Thursday, April 26, 2018, 10:00 AM EDT
Emerging Technologies for Finding Rare Antibodies
Thursday, April 26, 2018, 11:00 AM EDT
---

PEGS: The Essential Protein Engineering Summit
April 30 – May 4, 2018 | Boston, MA
Antibody Society Members receive 20% off your event registration!
PEGS Boston is one of the industry's preeminent events that inspires accelerated biotherapeutic protein drug development. This weeklong event attracts over 2,300 international participants, and features nearly 400 presentations by world renowned leaders from pharma, academia, and government showcasing case studies, cutting edge data, insight and perspective. Conference programs include a broad spectrum of topics including protein and antibody engineering, cancer immunotherapy, oncology, and emerging therapeutics. Learn more here.
---


Antibody Engineering & Therapeutics Europe
June 5-7, 2018, Amsterdam
We are pleased to announce our inaugural Antibody Engineering & Therapeutics Europe meeting!
Learn how to fast-track your antibody research to the clinic and beyond and network with leading pharmas, biotechs, academic institutes and solution providers involved in antibody, protein and immunotherapeutic development. We look forward to welcoming you to Amsterdam.
Download the program here.
Society members save 15% on the fee when registering as an industry delegate! Contact us at membership@antibodysociety.org for the code.
---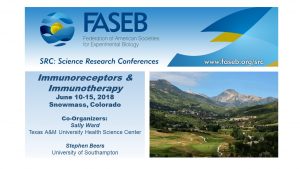 This FASEB SRC will bring together international scientists from different backgrounds to discuss cutting-edge developments in the areas of immunoreceptors and immunotherapy. Immunoreceptors encompass an array of receptor types, including B/T cell receptors, cytokine and immunomodulatory receptors that play a central role in cancer, autoimmunity and infectious disease. Although the field of immunoreceptors is well established, there are significant growth areas that continue to drive the field forward. An important aspect of this SRC is that it encompasses the development of state-of-the-art approaches ranging from molecular biophysics (e.g. single molecule imaging) to humanized mouse models to investigate multiple facets of immunoreceptor behavior.
Program and registration information can be found here.
---

Federation of Clinical Immunology Societies
June 20-23, 2018, San Francisco, CA
The Antibody Society will host a Symposium, "Antibodies in the prevention and treatment of human disease", on June 20, 2018 at the 2018 FOCIS meeting in San Francisco.
This symposium will highlight recent developments in antibody-based immunotherapy and vaccines, provide insights as to where the field in moving, and stimulate the interaction between experts in basic, applied and medical research and drug development.
Learning Objectives:
1. Learn about the history, contributions, and initiatives of The Antibody Society
2. Learn about antibodies approved for treatment and in clinical development by biotech and pharma
3. Learn about major topics in antibody engineering and therapeutics, including novel insights in mechanisms of actions of therapeutic antibodies; novel antibody formats, such as antibody-drug conjugates and bispecific antibodies, aimed at improving specificity, efficacy and safety; analysis of antibody repertoires and B-cell lineages; and reverse engineering of vaccines
Our Program:
1. The Antibody Society: Our mission and current initiatives – Paul Carter (Genentech; VP, The Antibody Society)
2. Antibody therapeutics in clinical development: Antibodies to watch in 2018— Jan Reichert (Executive Director, The Antibody Society)
3. Antibody-drug conjugates: license to kill  — John Lambert (ImmunoGen)
4. Recharging the immune system with immunomodulatory antibodies – Alan Korman (Bristol-Myers Squibb)
5. Novel antibody formats: More than twice the power – Paul Carter (Genentech)
6. Insights provided by antibody repertoires and B cell analysis – Nina Prak (University of Pennsylvania)
7. Vaccine development by reverse engineering – Dennis Burton (The Scripps Research Institute)
---


6th Antibody Industrial Symposium 2018 (AIS2018)
June 25-26, 2018, Montpellier- France, CORUM Congress Center
The 6th Antibody Industrial Symposium 2018 (AIS2018), organized by the LabEx MAbImprove and MabDesign, offers an ideal conference to foster interactions between scientists, industries, clinicians and policy makers in the field of therapeutic antibodies. The scientific Committee has set-up an exciting program focusing on the following theme: "Targets for mAbs: Innovative Approaches for their Discovery & Validation". The 2-day program includes keynote lectures, pitch talks of new creative projects, industrial talks from pharmaceutical companies and a poster session. Furthermore, the program includes several opportunities for networking, companies to showcase their new products and technologies as well as dedicated time for business partnering.
The topics covered during this year edition are:
Validated Targets: lessons learned from success & failure in clinical
Discovery Approaches: Accessing clinical material, Target Identification platforms, OMICS-based analysis
New Approaches/Technologies for Discovery & Validation of New Targets for mAbs
Pre-Clinical Validation: Methods, Models & Companion tests
Emerging Targets: Immune-checkpoints & Microenvironment
A CALL FOR ABSTRACTS in open for a 10 min pitch at session "New Approaches / Technologies for Discovery & Validation of New Targets for mAbs"– Deadline until 26th March 2018. See more here.
Early Bird Registration is until Saturday, 31st March 2018.
Society members save 20% on the registration fee! Contact us at membership@antibodysociety.org for the code.

---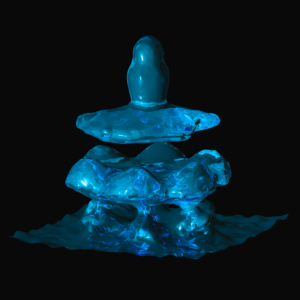 Antibodies and complement: Effector functions, therapies and technologies
28 June – 01 July 2018 | Girona, Spain
The antibody response and the complement system are major effector arms of the immune system. Both have been involved in a plethora of pathological conditions—including autoimmunity, allergy, infections and cancer—and regulate, mainly through their receptors (FcR and CR respectively) cell activation, migration, survival but also metabolism. As the portfolio of antibody—and complement-effector function grow, high-end technological solutions are developed and novel therapeutic applications are proposed.
This EMBO Workshop will focus attention on key advances in both fields with the aim at fostering discussions between antibody experts and complement experts. Some of the critical topics to be covered include antibody & complement functions, FcR and CR, Ab glycosylation and anti-inflammatory activity, Structure-function linkage, Novel technologies, complement and antibody therapies.
The registration deadline is April 20, 2018.