To acknowledge and encourage the creativity of our members involved in imaging studies, The Antibody Society organized an imaging competition, open to all members.
Congratulations to the 2023 Imaging Calendar Competition winner, Federica Riccio!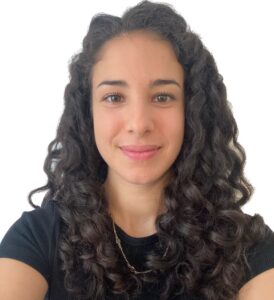 Federica Riccio (King's College London)
Image title: Surrounded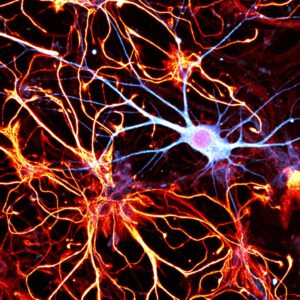 Description: A human iPSC-derived cortical neuron (MAP2 – Cyan Hot) sits happily surrounded by astrocytes (GFAP – Red Hot)
Antibodies used: rat anti-GFAP (Invitrogen 13-0300) represented in Red Hot and rabbit anti-MAP2 (Antibodies-Online ABIN1742387) represented in Cyan Hot
Instrument used: confocal laser scanning microscope Leica TCS SP8 (Leica Microsystems)
Congratulations also to the scientists behind the short-listed images included in The Antibody Society 2024 Calendar
We also selected one entrant for honorable mention: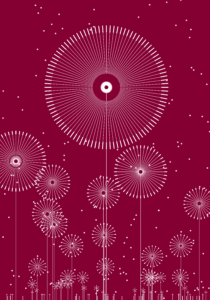 Rodrigo Garcia Valiente (Amsterdam UMC, University of Amsterdam, the Netherlands)
Image title: A(b) field of dandelions.
The image, a visual representation of a B-cell clonal repertoire using the programming language R, was not produced using microscopy and therefore didn't meet the entry requirements. However, the Committee recognised its scientific and artistic value, and decided to give it honorable mention.