Thank you for your membership!
Member benefits include access to original content in the Members Only section of our website and updates on Society initiatives and antibody development news. Society members receive discounts on standard registration fees for upcoming Informa Connect CHI, Hanson Wade and Terrapinn meetings, e.g., 20% discount on registration for PEGS Boston. Members also receive discounts on subscriptions to Protein Engineering Design & Selection.
The Society's mission is to further the broad interests of those working in the fields of antibody R&D: read more about our Mission and Initiatives.
AIRR Community Members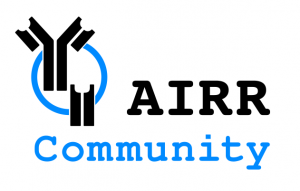 The AIRR Community is an official committee of The Antibody Society and as such AIRR Community members are eligible for all TAbS benefits. It should be noted, that AIRR-C membership dues are allocated directly to AIRR Community specific initiatives and expenses.
Additional benefits for AIRR-C members include reduced registration fees at AIRR-C Meetings (if dues are fully paid at the time of the meeting), membership in TAbS and eligibility to serve in leadership positions (leaders or chairs) on AIRR-C SCs and WGs. Read more for further information on benefits of AIRR Community membership.
Login and enjoy!
---
Not a member?
Membership is free for:
The Society offers an up to 25% discount on multi-year memberships. Please contact the Society via email or call (508) 808-8311 if you have any questions about membership.