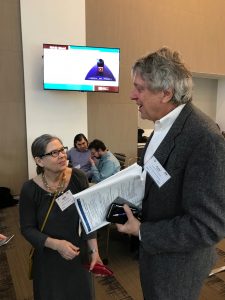 The Antibody Society offers leadership opportunities to members interested in participating in Society activities and initiatives. Get involved and make your voice heard! See below more information about our Standing Committees.
If you are interested in joining a standing committee please contact us at membership@antibodysociety.org.
---
Standing Committee Terms of Reference
The Antibody Society Standing Committees follow a standard set of Terms of Reference. Each Standing Committee also adheres to specific terms to engage in their work (found on the committee-specific pages).
Roles and Responsibilities of the Members
All Committee members shall:
Actively participate in the majority of the Committee meetings
Partake in discussions and provide constructive suggestions that support the overall function of the Committee
Develop, implement and monitor the progress of various projects
AIRR Community members will report on the status of any relevant AIRR Community sub-Committees
Membership
Upon approval of a majority of the current members, any registered member of the Society may join the Committee. The Committee shall consist of no more than 8 members. Each Committee will include at least one member of the Society's Board of Directors, and one member of the AIRR Community. The Finance & Audit Committee will include the Society's Treasurer and the President or Vice President.
Voting
Each Committee member may vote once on any given proposal.
Leadership
The Co-Leaders shall be elected annually by majority vote of the members of the Committee. Co-leaders will be responsible for:
Setting the agenda, with input from Committee members
Scheduling meetings
Encouraging fulsome discussion by the Committee Members; Co-Leaders should also encourage consensus (in which case voting is unnecessary), and where a vote is required, should refrain from voting. (Where there are two Co-Leaders, at least one should refrain from voting in all cases.)
Create post-meeting notes and action items
Submit budget requests to the Finance & Audit Committee
Term
Inaugural members of a Committee are initially appointed for either one- or two-year terms and are thereafter eligible for re-appointment to additional two-year terms.
Committee Meetings
A Committee will meet at the request of its Co-Leaders. Meetings may occur either in person or by information-communication technologies, as determined by one or both Co-Leaders.
A Committee will meet at least quarterly to undertake regular business, or more frequently as required.
Optimally meeting dates/times for 6 months to 1 year will be scheduled in advance. At a minimum, meetings should be scheduled 3 weeks in advance.
Agendas should be circulated to Committee Members at least 1 week in advance of a meeting, so as to allow the latter to suggest items for the agenda.
Quorum
A quorum shall be a majority of Committee members present at the meeting in person or by information-communication technologies.
Formation of Sub-committees
Committees may form Sub-committees that will manage special programs, events or activities within the purview of the Committee. For example, the Communications & Membership Committee may form a Sub-committee responsible for the Society's Website.
Reporting
The meeting agendas and post-meeting notes/action items should be submitted to the Executive Committee at least quarterly and kept on file by the Executive Director. One or both Co-Leaders will report progress over the past year and plans for the coming year at the Society's Board of Directors' Annual meeting and ensure that all accountability requirements of the Society are met.
Disputes
Should disputes that cannot be resolved at the Committee level arise, Committee Members may appeal to the Executive Committee (comprising the President, Vice President, Executive Director and Treasurer). If disputes between a Committee and the Executive Committee arise, then they will be resolved by appeal to the Board of Directors.