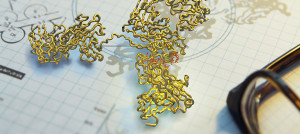 The 2022 Science Writing Competition results:
Post-doc winner: Dr. Finn Wolfreys, University of California, San Francisco, CA, USA
Essay title: Antibody Discovery's Diversity Problem
Student winner: Alexander Brown, University of Colorado Anschutz Medical Campus, Aurora, CO, USA
Essay title: Immunity in a Deck of Cards
The  next Science Writing Competition opens in Feb. 2023.
Attention Student & Post-doc members!
Clear, concise communication is essential to make your science accessible! The Antibody Society is offering you a chance to grow this skill through a Science Writing Competition.
We invite you to submit an essay of 1200 – 1500 words on a topic related to antibody research. Feel free to use an eye-catching self-generated high-resolution graphic (jpg format) to help make your main point. Relevant topics include, but are not limited to:
Antibody engineering
Antibody therapeutics
Fc effector function and neutralization
Bispecific antibodies
Antibody-drug conjugates
Adaptive immune receptor repertoires
The winning essays are featured on The Antibody Society's website and winners receive a $400 cash prize.
Two winners (1 student, 1 post-doc) will be selected by our panel of judges based on the originality, creativity, clarity, and structure of their essays.
Send your essay to membership@antibodysociety.org as a Word document. The first 30 submissions will be considered for the competition. Please include your contact details and whether you are a student or post-doc in your email.
Next essay submission deadline: May 1, 2023
Essays should be written for a general reader. Guidance on effective scientific writing can be found here and here.
Entry is limited to The Antibody Society student and post-doc members.
Not a member? Register for your free membership!
Please note that all entrants must abide by the competition rules:
The Science Writing Competition is open only to Society student and postdoctoral members (membership is free).
Essays must be the original work of the entrant.
Essays should be no more than 1500 words.
Entries should be submitted to membership@antibodysociety.org in Word format.
Entries submitted after the deadline will not be considered.
Essays that have won prizes in other competitions are not eligible.
By entering you grant permission for the essay be published on the Society's website if you are selected as a winner.