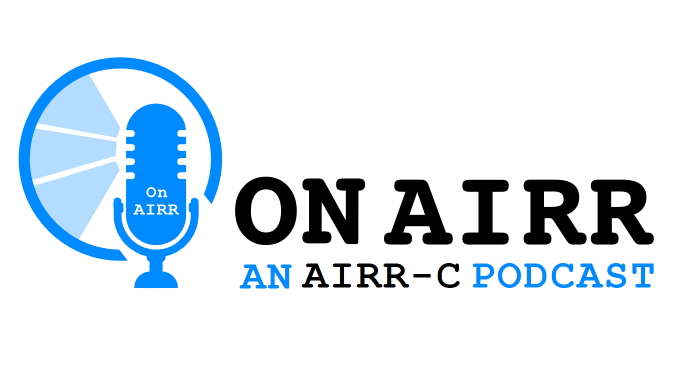 The AIRR Community Diagnostics Working Group is excited to announce "On AIRR" – a new podcast series.
The series aims to disseminate the goals and values of the Community, with a focus on their application to diagnostics and other clinical applications. We are committed to presenting conversations with a diverse group of experts, and gathering the attention of a broad audience, including students, and researchers from both industry and academia.
If you have questions for our next guest, suggestions for guests that you would like us to invite, or interesting topics to discuss, send us an email at onairr@airr-community.org.
If you share podcast-related content in social media, please use the hashtag #onairr.
Upcoming Podcasts
Podcast Episodes
Podcast
Date
Description
S01e04
April 2022
Title: onAIRR 4: Understanding and engineering immune repertoires with Dr. Jacob Glanville
Guest: Dr. Jacob Glanville
Hosts: Ulrik Stervbo and Zhaoqing Ding
Summary: Dr. Jacob Glanville is founder and CEO of Centivax and founder of Distributed Bio, acquired by Charles River in 2021. His work focuses on understanding and engineering the repertoires of T and B cells to improve the response to pathogens. In this episode we discuss how to analyze receptor specificity and use this to create therapeutic antibodies and optimize vaccine response.
s01e03
March 2022
Title: onAIRR 3: Outlining chronic lymphocytic leukemia with Dr. Anton Langerak
Guest: Dr. Anton Langerak
Hosts: Ulrik Stervbo and Zhaoqing Ding
Summary: Anton Langerak is Professor and head of Laboratory Medical Immunology at Erasmus MC in Rotterdam, Netherlands and chair of coordination of the EuroClonality-NGS working group. He has been working on chronic lymphocytic leukemia (CLL) for many years and in this episode we discuss the signatures of B cell receptors in CLL.
s01e02
February 2022
Title: onAIRR 2: Establishing an AIRR-Seq framework with Dr. Lindsay Cowell
Guest: Dr. Lindsay Cowell, PhD., Division of Biomedical Informatics, University of Texas Southwestern Medical Center at Dallas
Hosts: Ulrik Stervbo and Nidhi Gupta
Summary:
In this episode, we discuss the interest of Lindsay Cowell from UT Southwestern in creating a framework to enable deeper understanding of AIRR-Seq in health and disease.
s01e01
January 2022
Title: onAIRR 1: MRD with Dr. Luning Prak
Guest: Dr. Eline T. Luning Prak, MD, PhD. Professor of Pathology and Laboratory Medicine at the Hospital of the University of Pennsylvania
Hosts: Ulrik Stervbo and Nidhi Gupta
Summary:
We talk a bit about the AIRR-Community but mostly we discuss diagnosis of B or T cell malignancies and minimal residual disease evaluation and tracking of B cell clones in autoimmunity.