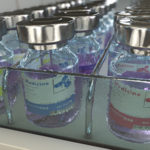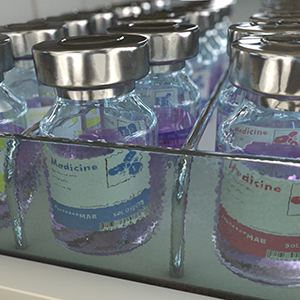 On June 7, 2021, the U.S. Food and Drug Administration approved Aduhelm (aducanumab) for the treatment of Alzheimer's disease. Developed by Biogen, aducanumab is a human IgG1 antibody that targets anti-amyloid b. Biogen licensed the worldwide rights to aducanumab from Neurimmune in 2007, and has collaborated with Eisai on the global development and commercialization of aducanumab since 2017.
The late-stage development program for Aduhelm consisted of two Phase 3 clinical trials. One study met the primary endpoint, showing reduction in clinical decline. The second trial did not meet the primary endpoint.  In all studies in which it was evaluated, Aduhelm reduced the level of amyloid plaques in the brain in a dose- and time-dependent fashion.  The reduction in amyloid  plaque is considered a surrogate for a reduction in clinical decline. Aduhelm was approved using FDA's accelerated approval pathway, which can be based on the drug's effect on a surrogate endpoint that is reasonably likely to predict a clinical benefit to patients. A post-approval trial to verify that the drug provides the expected clinical benefit is required.
Need help keeping up to date on US and EU approvals?
The Antibody Society maintains a comprehensive table of approved monoclonal antibody therapeutics and those in regulatory review in the EU or US. The table, which is located in the Web Resources section of the Society's website, can be downloaded in Excel format.