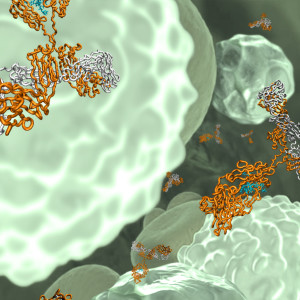 In this 13th installment of the annual 'Antibodies to Watch' article series, we discuss key events in commercial antibody therapeutics development that occurred in 2021 and forecast events that might occur in 2022. Regulatory review of antibody therapeutics that target the SARS-CoV-2 coronavirus proceeded at an unprecedented pace in 2021, resulting in both emergency use authorizations and full approvals for sotrovimab, regdanvimab, REGEN-COV2, as well as others, in numerous countries. As of November 1, a total of 11 antibody therapeutics had been granted first approvals in either the United States or European Union in 2021 (evinacumab, dostarlimab loncastuximab tesirine, amivantamab, aducanumab, tralokinumab, anifrolumab, bimekizumab, tisotumab vedotin, regdanvimab, REGEN-COV2). The first global approvals of seven products, however, were granted elsewhere, including Japan (pabinafusp alfa), China (disitamab vedotin, penpulimab, zimberelimab), Australia (sotrovimab, REGEN-COV2), or the Republic of Korea (regdanvimab).
Globally, at least 27 novel antibody therapeutics are undergoing review by regulatory agencies. First actions by the Food and Drug Administration on the biologics license applications for faricimab, sutimlimab, tebentafusp, relatlimab, sintilimab, ublituximab and tezepelumab are expected in the first quarter of 2022. Finally, our data show that, with antibodies for COVID-19 excluded, the late-stage commercial clinical pipeline of antibody therapeutics grew by over 30% in the past year. Of those in late-stage development, marketing applications for at least 22 may occur by the end of 2022.
Don't miss the Supplemental Tables, which include data for 115 antibody therapeutics in late-stage clinical studies!