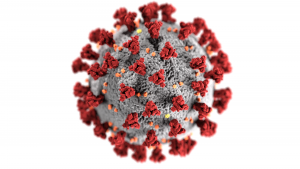 On December 17, 2021, GlaxoSmithKline plc and Vir Biotechnology, Inc. announced that the European Commission has granted a marketing authorization to Xevudy (sotrovimab) for the early treatment of COVID-19. Sotrovimab is now approved in the European Union for the treatment of adults and adolescents (aged 12 years and over and weighing at least 40kg) with COVID-19 who do not require supplemental oxygen and who are at increased risk of progressing to severe COVID-19. Sotrovimab, a human anti-SARS-CoV-2 IgG1 antibody derived from the B cell of a COVID-19 survivor, was engineered to achieve high concentration in the lungs and to have an extended half-life.
The marketing application included data from the randomized, double-blind, placebo-controlled Phase 1/2/3 COMET-ICE trial (NCT04545060), which evaluated the effects of sotrovimab in non-hospitalized adults with mild-to-moderate COVID-19 symptoms and a positive SARS-CoV-2 test result. Patients received a single intravenous dose of 500 mg sotrovimab or placebo. Study results showed that treatment with sotrovimab resulted in a 79% reduction in all-cause hospitalizations for more than 24 hours or death due to any cause by Day 29 compared to placebo, meeting the primary endpoint of the trial. In total, 30 (6%) of the 529 patients in the placebo arm progressed, compared to six (1%) of the 528 patients receiving sotrovimab.
Sotrovimab is authorized for emergency use in the US, conditional or provisional marketing authorizations in Great Britain, Australia, and Saudi Arabia, as well as temporary authorizations in other countries. Sotrovimab is administered as a 500-milligram single IV dose given over 30 minutes by health care providers. The product has, however, also been formulated for IM administration. In the randomized, open-label COMET-TAIL Phase 3 trial, which achieved its primary endpoint, IM administration of sotrovimab was non-inferior to IV administration for the early treatment of mild-to-moderate COVID-19 in high-risk, non-hospitalized adults and adolescents (12 years of age and older).