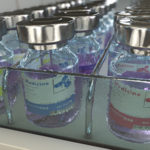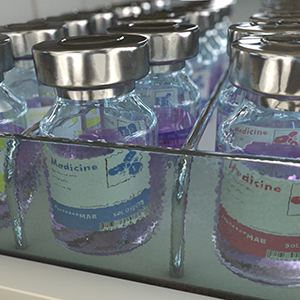 On September 19, 2022, the European Commission (EC) approved AstraZeneca's Tezspire (tezepelumab) as an add-on maintenance treatment in patients 12 years and older with severe asthma who are inadequately controlled with high dose inhaled corticosteroids plus another medicinal product in the European Union.
The EC's approval was based on results from the PATHFINDER clinical trial program, which included the placebo-controlled NAVIGATOR Phase 3 trial (NCT03347279), which evaluated the effects of tezepelumab in adults and adolescents with severe uncontrolled asthma. In this study, patients received tezepelumab (210 mg; n=529) or placebo (n=532) SC every 4 weeks for 52 weeks. Tezspire demonstrated superiority across every primary and key secondary endpoint in patients with severe asthma, compared to placebo, when added to standard therapy in this study. For the tezepelumab group, the annualized rate of asthma exacerbations was 0.93 (95% CI, 0.80 to 1.07), while the rate was 2.10 (95% CI, 1.84 to 2.39) with placebo (rate ratio, 0.44; 95% CI, 0.37 to 0.53; P<0.001). Overall, data from the study indicated that, compared to those administered placebo, patients who received tezepelumab had fewer exacerbations and better lung function, asthma control, and health-related quality of life. Full results of the NAVIGATOR trial were published in The New England Journal of Medicine in May 2021.
Tezspire has been approved in the US and other countries for the treatment of severe asthma.
Interested in more information about approved antibody therapeutics? Explore our searchable table of antibody therapeutic products for details.