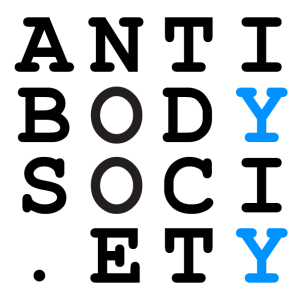 The European Medicines Agency's March 2019 summary of applications for new human medicines under evaluation by the Committee for Medicinal Products for Human Use indicates that an application for brolucizumab as a ophthalmological is undergoing review.
Brolucizumab, a humanized scFv that targets all isoforms of vascular endothelial growth factor-A, has been evaluated in clinical studies as a treatment for neovascular age-related macular degeneration (nAMD). In October 2018, Novartis released 96-week results from the Phase 3 HAWK (NCT02307682) and HARRIER (NCT02434328) studies that reaffirmed positive 48-week findings. The two studies included more than 1,800 patients in comparing the efficacy and safety of intravitreal injections of 6 mg brolucizumab or 3 mg brolucizumab (HAWK study only) versus 2 mg aflibercept in patients with nAMD. The primary efficacy endpoint of the studies, non-inferiority to aflibercept (EYLEA®) in mean change in best-corrected visual acuity (BCVA) at week 48, was met. The 96-week results indicate patients administered brolucizumab maintained robust visual gains, with mean change in BCVA of 5.9 letters for brolucizumab 6 mg versus 5.3 letters for aflibercept in the HAWK study, and 6.1 letters versus 6.6 letters, respectively, in the HARRIER study. Superior reductions in retinal fluid and central subfield thickness (CST) demonstrated at 48 weeks were reaffirmed at 96 weeks. The percentage of patients with nAMD that had intra-retinal fluid and/or sub-retinal fluid was 24% for brolucizumab 6 mg vs. 37% for aflibercept in HAWK (p=0.0001) and 24% vs. 39%, respectively, in the HARRIER study (P<0.0001). Absolute reductions in CST from baseline were -175 µm for brolucizumab 6 mg versus -149 µm for aflibercept in HAWK (p=0.0057) and -198 µm versus -155 µm, respectively, in the HARRIER study (P<0.0001).
Like this post but not a member? Please join!
The Antibody Society maintains a comprehensive table of approved mAb therapeutics and those in regulatory review in the EU or US. Please log in to access the table, which is located in the Members Only section and can be downloaded in Excel format. Information about other antibody therapeutics that may enter regulatory review in 2019 can be found in 'Antibodies to watch in 2019'.