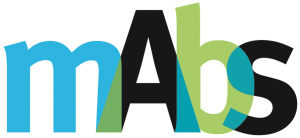 The Antibody Society is pleased to announce that it has partnered with Taylor & Francis, a leading research publisher, to make mAbs the Society's Official Journal. mAbs is a multidisciplinary, open access journal dedicated to the art and science of antibody research and development. The journal has a strong scientific and medical focus but serves a broad readership, including specialists in technology transfer, legal issues, investment, and the regulation of therapeutics.
Since 2009, mAbs has published high quality reports, reviews, and perspective articles covering a range of antibody R&D topics, including:
Engineering and selection of antibody therapeutics, including antibody-drug conjugates, multispecific antibodies, and single-domain antibodies
Machine learning and artificial intelligence applications
Non-clinical studies of antibodies, such as mechanism of action studies, safety, and efficacy studies in animals
Manufacturing and formulation
Regulatory review of antibody therapeutics
Post-approval topics, such as markets
The journal's 2021 Impact Factor is 6.440 and, in total, articles are downloaded at a rate of over 1 million per year. Articles in the current volume (14) can be found here.
Members of The Antibody Society receive a 10% discount on article publication charges using their member code.
We look forward to a productive partnership with Taylor & Francis.