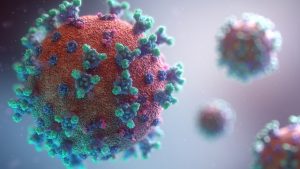 During public health emergencies, the U.S. Food and Drug Administration (FDA) can allow use of unapproved medical products or unapproved uses of approved medical products to diagnose, treat, or prevent serious or life-threatening diseases or conditions caused by threat agents, such as SARS-CoV-2, when there are no adequate, approved, and available alternatives. On March 27, 2020, the Secretary of the Department of Health and Human Services declared that circumstances exist justifying the authorization of emergency use of drugs and biologics during the COVID-19 outbreak, which gave FDA the authority to issue Emergency Use Authorizations (EUA).
It is important to note that FDA's allowance of an emergency investigational new drug application or compassionate use of a COVID-19 intervention is not equivalent to FDA issuing an EUA, and EUA issuance is not equivalent to FDA approval.
Letters of authorization issued for therapeutics
To date (May 12, 2020), although over 90 EUAs have been issued for diagnostic tests of various types, only 3 EUAs have been issued for therapeutics:
Fresenius Propoven 2% emulsion to maintain sedation via continuous infusion in patients greater than 16 years old who require mechanical ventilation in an Intensive Care Unit setting during the COVID-19 pandemic. The EUA was issued to Fresenius Kabi USA, LLC on May 8, 2020.
Remdesivir to treat adults and children with suspected or laboratory confirmed COVID-19 and severe disease defined as SpO2 ≤ 94% on room air, requiring supplemental oxygen, mechanical ventilation, or extracorporeal membrane oxygenation. The EUA was issued to Gilead Sciences, Inc. on May 1, 2020.
Chloroquine phosphate and hydroxychloroquine sulfate supplied from the Strategic National Stockpile for treatment of COVID-19. The EUA was issued to the Biomedical Advanced Research and Development Authority on March 28, 2020.
Limitations to the scope and duration of the authorizations, as well as specific conditions that apply, are detailed in FDA's letters of authorization.
Possible biologic candidates for EUAs in 2020
Infection with SARS-CoV-2 leads to multiple pathologies, including inflammation, respiratory distress and abnormal coagulation.  Existing biological therapies that might ameliorate symptoms, such as monoclonal antibodies (mAbs) that target inflammatory cytokines and proteins involved in clotting, have thus been re-purposed as possible COVID-19 interventions.
Although FDA has not yet issued an EUA for a biologic COVID-19 therapeutic, numerous candidates are in late-stage clinical studies that might yield results that warrant such an authorization in 2020. Of these, 5 (Sarilumab, Emapalumab, Tocilizumab, Siltuximab and Ravulizumab) are already approved as treatments for other diseases, and thus may be available for broad distribution if the sponsoring company chooses to pursue an EUA for COVID-19 and FDA issues the authorization. The logistics of large-scale manufacturing and broad distribution of other candidates may be challenging for the sponsoring companies.
Details of 10 possible biologic candidates for EUAs in 2020 are listed here in chronological order according to the estimated primary completion dates of the relevant studies:
July – August 2020
Sarilumab (Kevara®; Sanofi, Regeneron), a human IgG1 mAb targeting the interleukin-6 receptor (IL-6R), is approved for rheumatoid arthritis in adults. Sanofi and Regeneron are sponsoring an adaptive Phase 3, randomized, double-blind, placebo-controlled study assessing the efficacy and safety of sarilumab for hospitalized patients with COVID-19 (NCT04327388). The primary outcome measure of the study is time to improvement of 2 points in clinical status assessment from baseline to Day 29 using the 7-point ordinal scale, and the estimated primary completion date is July 2020.
Emapalumab (Gamifant®; Swedish Orphan Biovitrum) is a human IgG1 mAb targeting interferon gamma  approved for treatment of pediatric (newborn and older) and adult patients with primary hemophagocytic lymphohistiocytosis (HLH) with refractory, recurrent or progressive disease or intolerance to conventional HLH therapy. Sponsored by Swedish Orphan Biovitrum, NCT04324021 is a Phase 2/3, randomized, open-label, parallel group, 3-arm, multicenter study investigating the efficacy and safety of intravenous administrations of emapalumab and anakinra (IL-1R antagonist) versus standard of care in reducing hyper-inflammation and respiratory distress in patients with SARS-CoV-2 infection. The primary outcome measure is treatment success, defined as the proportion of patients not requiring invasive mechanical ventilation or extracorporeal membrane oxygenation, up to Day 15. The estimated primary completion date of this study is July 2020.
Tocilizumab (Actemra®; Hoffmann-LaRoche), a humanized IG1 mAb targeting IL-6R, is approved for rheumatoid arthritis in adults, juvenile rheumatoid arthritis, as well as treatment of chimeric antigen receptor T cell-induced severe or life-threatening cytokine release syndrome in patients two years of age and older. Clinicaltrials.gov currently lists 42 studies of tocilizumab in COVID-19 patients, with 12 of these Phase 3 studies. Only one Phase 3 study sponsored by the drug's co-developer, Hoffmann-LaRoche, is now recruiting patients. The NCT04320615 Phase 3 study is evaluating the safety and efficacy of tocilizumab in patients with severe COVID-19 pneumonia. The primary outcome measure is clinical status assessed using a 7-category ordinal scale, and the estimated primary completion date of this study is August 31, 2020.
September – October 2020
November – December 2020
Ravulizumab (ULTOMIRIS®, Alexion Pharmaceuticals) is a humanized IgG2/4 mAb targeting C5 that is approved for treatment of adult patients with paroxysmal nocturnal hemoglobinuria. Due to start in May 2020, NCT04369469 is a Phase 3 open-label, randomized, controlled study to evaluate the efficacy and safety of intravenously administered ravulizumab compared with best supportive care in patients with COVID-19 severe pneumonia, acute lung injury, or acute respiratory distress syndrome. The primary outcome measure is survival based on all-cause mortality at Day 29, and the estimated primary completion date of this study is November 2020.
Leronlimab (CytoDyn, Inc.) is an anti-CCR5 IgG4 mAb undergoing evaluation in two Phase 2 studies of COVID-19 patients. The NCT04343651 study to evaluate the efficacy and safety of leronlimab for mild to moderate COVID-19 and the NCT04347239 study to evaluate the efficacy and safety of leronlimab for patients with severe or critical COVID-19 have estimated primary completion dates of December 4 and December 31, 2020, respectively. Based on results from 10 critical COVID-19 patients who received leronlimab, disrupting the CCL5-CCR5 axis leads to rapid reduction of plasma IL-6, restoration of the CD4/CD8 ratio, and a significant decrease in SARS-CoV-2 plasma viremia.
Biologic candidates targeting SARS-CoV-2
In addition to re-purposing existing biologics for use as treatments for the symptoms of COVID-19, the global biopharmaceutical industry, as well as government, academic and non-profit organizations, are developing therapies that target SARS-CoV-2. Of the biologic candidates that target the virus, the ones most likely to be considered for EUAs in 2020 are those composed of plasma from convalescent patients. SARS-CoV-2- neutralizing antibodies in the plasma are expected to protect patients, and potentially uninfected people such as medical personnel, from the effects of the virus.
The plasma-based products could serve as a critical component of medical care until recombinant anti-viral biologics are available. The first recombinant anti-SARS-CoV-2 antibodies are expected to enter clinical study as early as June 2020. The Antibody Society, in partnership with the Chinese Antibody Society, is maintaining a list of ~60 recombinant biologics that target SARS-CoV-2, including antibodies, a DARPin®, and fusion proteins. We will report on the progress of these candidates in upcoming installments of "Coronavirus in the crosshairs".