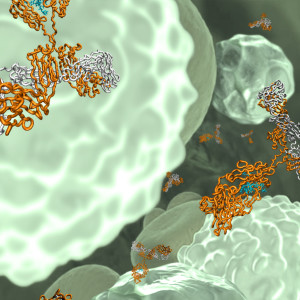 On March 20, 2018, the US Food and Drug Administration (FDA) approved tildrakizumab-asmn (Ilumya) for treatment of adults with moderate-to-severe plaque psoriasis who are candidates for systemic therapy or phototherapy. Tildrakizumab, a humanized IgG1 kappa monoclonal antibody, targets IL-23p19 and blocks the interaction of IL-23 with its receptor, thereby inhibiting release of pro-inflammatory cytokines and chemokines.
FDA approval was supported by results from two Phase 3 trials (reSURFACE 1 and 2) in which patients were randomized to tildrakizumab 200 mg, tildrakizumab 100 mg, or placebo (2:2:1; reSURFACE 1), or to tildrakizumab 200 mg, tildrakizumab 100 mg, placebo, or etanercept 50 mg (2:2:1:2; reSURFACE 2). In these trials, the tildrakizumab 200 mg and 100 mg doses were well tolerated and found to be efficacious compared with placebo and etanercept in the treatment of patients with moderate-to-severe chronic plaque psoriasis. The results of both studies were published in The Lancet in July 2017.
The Antibody Society maintains a comprehensive table of approved monoclonal antibody therapeutics and those in regulatory review in the EU or US. As of March 23, a total of 3 antibody therapeutics had been granted first approvals in either the US or EU in 2018, and marketing applications for another 8 that have not yet been approved in either the EU or US are undergoing review in these regions. Please log in to access the table, located in the Members Only section.
Not a member? Please join! Membership is free for students and employees of the Society's corporate sponsors.