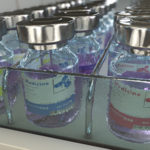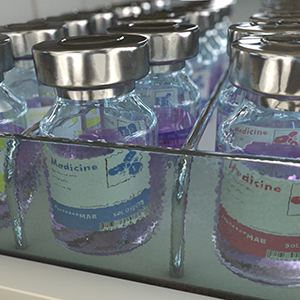 As regulatory agencies tasked with evaluating and monitoring the development of medicines, the US Food and Drug Administration (FDA) and the European Medicines Agency (EMA) have pivotal roles in the global response to the COVID-19 pandemic. However, these critical activities have been added to an already substantial workload. FDA and EMA are continuing the ongoing marketing application reviews for drugs that are not COVID-19 interventions, and they will need to process new applications submitted throughout 2020. FDA and EMA's distribution of work is particularly relevant to new antibody therapeutics because a substantial number of license applications for these drugs, none of which relate to COVID-19, are undergoing FDA or EMA review. In a recent statement, FDA offered assurances that their application review teams are focused on their work, but noted that they may not be able to sustain the current level of performance indefinitely.
In total, biologics license applications (BLAs) for 14 new antibody therapeutics (i.e., not previously approved by any agency for any indication) are undergoing FDA review. EMA is reviewing marketing authorization applications (MAAs) for 4 of these 14 antibody therapeutics, and MAAs for 4 antibody therapeutics that are already approved in the US.
New antibody therapeutics undergoing FDA review
The 14 antibody therapeutics undergoing FDA review are treatments for a variety of diseases, including numerous cancers, neuromyelitis optica spectrum disorders, osteoarthritis pain, diabetes, thrombotic microangiopathies, Ebola and HIV infection. The drugs for cancer are:
Sacituzumab govitecan, anti-TROP-2 humanized IgG1 antibody-drug conjugate for triple-neg. breast cancer
Belantamab mafodotin, anti-B-cell maturation antigen humanized IgG1 antibody-drug conjugate for multiple myeloma
Tafasitamab, anti-CD19 humanized IgG1 for diffuse large B-cell lymphoma
Naxitamab, anti-GD2 humanized IgG1 for high-risk neuroblastoma and refractory osteomedullary disease
Oportuzumab monatox, anti-EpCAM humanized scFv immunotoxin for bladder cancer
Margetuximab, anti-HER2 chimeric IgG1 for HER2-positive metastatic breast cancer
Dostarlimab, anti-PD-1 humanized IgG4 for endometrial cancer
The drugs for non-cancer indications are:
Inebilizumab, anti-CD19 humanized IgG1 for neuromyelitis optica and neuromyelitis optica spectrum disorders
Satralizumab, anti-IL-6R humanized IgG2 for neuromyelitis optica spectrum disorders
Tanezumab, anti-nerve growth factor humanized IgG2 for pain due to osteoarthritis of the knee or hip
Teplizumab, anti-CD3 humanized IgG1 for type 1 diabetes
Narsoplimab, anti-MASP-2 human IgG4 for hematopoietic stem cell transplant-associated thrombotic microangiopathies
Leronlimab, anti-CCR5 humanized IgG4  for HIV infection
REGNEB3, a mixture of 3 human IgG1 targeting the Ebola virus for Ebola disease.
A first review cycle for the BLAs for all 14 should be completed by the end of 2020. Despite the pandemic, 2020 may be a record year for new antibody therapeutics approvals (potentially 17, including the 14 discussed here and the approvals for teprotumumab-trbw (Tepezza®), eptinezumab-jjmr (Vyepti®) and isatuximab-irfc (Sarclisa®) already granted in 2020, or more).
Antibody therapeutics undergoing EMA review
Like FDA, EMA is continuing to process MAAs for antibody therapeutics despite the increase in workload due to COVID-19. EMA provides monthly updates on applications for centralized marketing authorization for human medicines that they have received for evaluation. EMA's information as of April 6, 2020, indicates that they are evaluating MAAs for 8 antibody therapeutics that, if approved, would be new to the European Union. These 8 are Belantamab mafodotin, Dostarlimab, Satralizumab and Tanezumab, which are also being reviewed by FDA, as well as:
Obiltoxaximab (Anthim®), anti-B. anthrasis protective antigen chimeric IgG1 approved by FDA for prevention of inhalational anthrax in 2016
Emapalumab (Gamifant®), anti-IFN gamma human IgG1 approved by FDA for primary hemophagocytic lymphohistiocytosis in 2018
Moxetumomab pasudotox (Lumoxiti®), anti-CD22 murine IgG1 dsFv immunotoxin approved by FDA for hairy cell leukemia in 2018
Crizanlizumab (Adakveo®) anti-P-selectin humanized IgG2 approved by FDA for sickle cell disease in 2019
Other antibodies to watch in 2020
The COVID-19 pandemic might delay the submission of marketing applications for antibody therapeutics that are now in late-stage clinical studies. As documented by Kaplon et al. in 'Antibodies to watch in 2020', companies developing 5 antibody therapeutics for cancer (spartalizumab, 131I-omburtamab, loncastuximab tesirine, balstilimab, and zalifrelimab) and 5 for non-cancer indications (aducanumab, evinacumab, etrolizumab, sutimlimab, and anifrolumab) had previously announced plans to submit applications to regulatory agencies during 2020. The Antibody Society will continue to monitor the development of these product candidates and report on progress. Discussion of these antibodies can be found in the 'Antibodies to watch in 2020' paper.