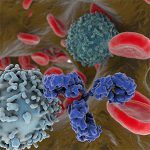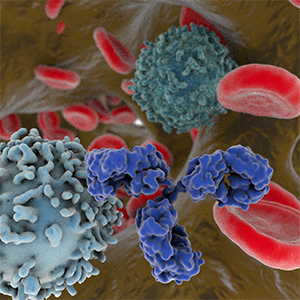 On July 23, 2021, Incyte Corporation announced that the U.S. Food and Drug Administration (FDA) issued a Complete Response letter regarding its Biologics License Application (BLA) for retifanlimab (formerly INCMGA00012, MGA012) for the treatment of adult patients with locally advanced or metastatic squamous cell carcinoma of the anal canal (SCAC) who have progressed on, or who are intolerant of, platinum-based chemotherapy. Retifanlimab, which is a humanized, hinge-stabilized IgG4κ monoclonal antibody targeting programmed cell death protein 1 (PD-1), was granted FDA's Fast track and Orphan Drug designations for the treatment of anal cancer.
The BLA submission was based on data from the Phase 2 POD1UM-202 trial (NCT03597295) evaluating retifanlimab in previously treated patients with locally advanced or metastatic SCAC who have progressed on, or were ineligible for or intolerant of, platinum-based chemotherapy. The objective response rate was 13.8% (95% confidence interval [Cl]: 7.6, 22.5) based on confirmed tumor responses by independent central radiographic review. Twelve patients (12.8%) had partial responses, 1 patient (1.1 %) had a complete response and 33 (35.1%) had stable disease. On June 24, 2021, FDA's Oncologic Drug Advisory Committee had voted 13 to 4 for the deferral of the FDA approval of retifanlimab. FDA's letter indicates that the application cannot be approved in its present form and additional data are needed to demonstrate the clinical benefit of retifanlimab for the treatment of patients with advanced or metastatic SCAC.
In addition to SCAC, retifanlimab is also currently under evaluation as a monotherapy for patients with microsatellite instability-high endometrial cancer, and Merkel cell carcinoma; and in combination with platinum-based chemotherapy for patients with non-small cell lung cancer. Incyte has an exclusive collaboration and license agreement with MacroGenics, Inc. for global rights to retifanlimab and a collaboration and license agreement with Zai Lab for the development and commercialization of retifanlimab in Greater China.
Need help keeping up to date on US and EU approvals?
The Antibody Society maintains a comprehensive table of approved monoclonal antibody therapeutics and those in regulatory review in the EU or US in the Web Resources section of our website.