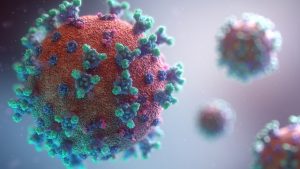 Antibody therapeutics have been developed for a wide variety of diseases, but starting in 2016 the biopharmaceutical industry increasingly focused on the clinical development of antibodies for cancer. [1] Antibody therapeutics for infectious diseases were historically a minor component of the commercial clinical pipeline, [2] comprising only ~5% of the total number in the pipeline at the end of 2019. Companies saw opportunities in a few niche applications, although approval success rates for anti-infective antibodies are the same, if not better, than those for all antibody therapeutics. Prior to 2020, research and development of anti-infective antibodies tended to be the purview of academic, government and non-profit organizations.
The global pandemic caused by SARS-CoV-2 substantially altered plans laid for 2020. Many commercial, as well as non-commercial, organizations with the capacity to generate recombinant protein-based, antigen-binding molecules have very definitely seen an opportunity in the development of anti-SARS-CoV-2 interventions. Most are monoclonal antibodies (mAbs), but other protein types are included, such as a designed ankyrin repeat protein (DARPin®) and Fc fusion proteins.
Anti-SARS-CoV-2 biologics development
The Antibody Society, in collaboration with the Chinese Antibody Society, is tracking over 100 recombinant protein-based COVID-19 interventions in preclinical and clinical development. Data are collected from the public domain, and therefore likely represent only a portion of the ongoing efforts. Of the programs and molecules we are tracking, all of the interventions that specifically target the virus are currently in preclinical development. Discovery of these interventions involves three main approaches:
In vitro library screening;
Screening B cells from convalescent patients; or
Immunization of animals with SARS-CoV-2 antigens.
Using these approaches, numerous organizations have reported finding 1,000s of antibodies that target SARS-CoV-2 during their screening campaigns. However, to advance into clinical studies, the molecules must also be shown to:
Neutralize SARS-CoV-2 in in vitro assays;
Provide protection in small animal (e.g., Syrian hamster, cynomolgus macaque) models of COVID-19;
Possess suitable developability, which may require protein engineering to improve biophysical properties (e.g., increasing half-life, reducing the potential for immunogenicity);
Express from cell lines at sufficiently high levels to enable manufacturing [3] of clinical-grade drug substance that can be formulated into the drug product.
As of the end of May 2020, more than 15 organizations have announced that their anti-SARS-CoV-2 molecules may enter clinical study during June to December 2020. The abundance of potential clinical candidates has enabled some organizations, including Eli Lilly and Company, Sorrento Therapeutics, Vir Biotechnology, Vanderbilt University Medical Center and Yumab, to engage in multiple partnerships, thereby allowing rapid development of multiple assets. Achieving organizational goals to initiate clinical study, however, depends on the successful completion of myriad activities, including regulatory affairs.
Clinical entry anticipated during June – December 2020
Note: Information below is based on press releases or other public disclosures as of May 22, 2020, and is subject to change at any time. Details (e.g., drug code) for the specific molecules entering clinical studies may not be publicly available at this time. The organizations' plans to start first-in-human studies are subject to review by regulatory authorities.
Regeneron Pharmaceuticals
REGN-COV2, a cocktail of antibodies designed to prevent and treat the SARS-CoV-2 virus, is expected to enter clinical study in June 2020.
Large-scale manufacturing is anticipated by August 2020.
Celltrion
Eli Lilly and Company, with partners
Eli Lilly and Company partnered with AbCellera with the aim of using AbCellera's antibody discovery platform to identify anti-SARS-CoV-2 antibodies from B cells derived from convalescent patients. Lilly will independently fund and lead clinical development and testing of antibody therapeutics discovered through this partnership. Their goal is to begin clinical trials in July 2020.
Eli Lilly and Company partnered with Junshi Biosciences to co-develop therapeutic antibodies for the potential prevention and treatment of COVID-19. Multiple neutralizing antibodies have been engineered, and the companies anticipate moving to first-in-human clinical trials in Q2 2020.  One asset due to progress to clinical studies may be JS016, a recombinant human monoclonal neutralizing antibody that is specific to the SARS-CoV-2 surface spike protein receptor binding domain. Junshi Biosciences developed JS016 jointly with the Institute of Microbiology, Chinese Academy of Science.
Vir Biotechnology, Inc. / Humabs Biomed SA, with partners
VIR-7831 and VIR-7832 have demonstrated high affinity for the SARS-CoV-2 spike protein and are highly potent in neutralizing SARS-CoV-2 in live virus-cellular assays. In collaboration with GlaxoSmithKline plc., Vir plans to proceed directly into a Phase 2 clinical trial in July-September 2020.
Vir Biotechnology also has partnership agreements involving antibody engineering and manufacturing with Xencor, Biogen, WuXi Biologics, and Samsung Biologics.
Sorrento Therapeutics, with partners
COVI-GUARD (STI-1499) is an anti-SARS-CoV-2 antibody that has shown 100% inhibition of the virus in laboratory tests. The antibody is potentially both a preventative and a treatment, and may be evaluated as monotherapy and as one component of COVI-SHIELD (see below). Sorrento anticipates moving STI-1499 into first-in-human clinical trials as monotherapy in July 2020.
COVI-SHIELD is a cocktail of three antibodies that together would recognize three unique regions of the SARS-CoV-2 Spike protein. The leading antibody, STI-1499, came from the company's extensive library. Sorrento and Mount Sinai Health System are jointly developing this asset. Sorrento expects to commence Phase 1 trials in Q3 2020.
Sorrento is also developing other potential antiviral therapies against coronaviruses, including COVIDTRAP (STI-4398) and ACE-MAB (STI-4920, CMAB020). Specific information about the dates of first-in-human clinical trials has not been divulged. COVIDTRAP (STI-4398) is a proprietary angiotensin-converting enzyme 2 (ACE2)-Fc fusion protein. ACE-MAB (STI-4920, CMAB020) is a proprietary bispecific fusion protein composed of a human antibody that targets the spike protein of SARS-CoV-2 with high affinity fused to a truncated ACE2 protein that binds to a different epitope of the spike protein. Sorrento Therapeutics, Inc. entered into an exclusive license agreement with Mabpharm Limited for the clinical development and commercialization of ACE-MAB for the potential treatment of COVID-19.
AstraZeneca, with partners
In addition to applying their own substantial resources to the problem, AstraZeneca is also working with numerous partners (Vanderbilt University Medical Center, Chinese Academy of Sciences, United States Army Medical Research Institute of Infectious Diseases and the University of Maryland School of Medicine) to develop anti-SARS-CoV-2 antibodies. AstraZeneca is using all three potential sources for antibodies (i.e., in vitro libraries, patient B cells, immunized humanized mice), with the spike protein on the SARS-CoV-2 virus as the primary target being explored. AstraZeneca is aiming for clinical evaluation in July-September 2020.
Vanderbilt University Medical Center, with partners
SAB Biotherapeutics
SAB-185 is a transgenic cow-derived human polyclonal antibody therapy that is more consistent and easier to scale up than convalescent plasma.  SAB immunizes the cows every 28 days, and plasma can be collected from each animal three times a month for a monthly total of about 35-45 L. A clinical candidate may be ready as early as Summer 2020.
Yumab, with partners
Using antibody libraries, Yumab and its Corona Antibody Team (CORAT) partners have identified human monoclonal antibodies with neutralizing activity against patient-derived coronavirus. CORAT is a consortium of academic and industrial organizations. Initiation of clinical studies is anticipated in H2 2020.
YUMAB has also identified neutralizing human anti-SARS-CoV-2 antibodies as part of a partnership with Boehringer Ingelheim. Clinical study of a product candidate may be initiated by Fall 2020.
Brii Biosciences, with partners  
Brii Bioscience is using its expertise in infectious diseases to develop highly potent, neutralizing antibodies from convalesced patients that were identified by researchers at Tsinghua University, and 3rd People's Hospital of Shenzhen. First-in-human clinical trials are planned for Q3 2020.
Molecular Partners
Molecular Partners is developing a trispecific designed ankyrin repeat protein (DARPin®) that  targets 3 parts of the spike protein of virus. Half-life extension will be provided via inclusion of a DARPin® domain that binds to human serum albumin. Two candidates shown to neutralize the virus have been identified and will be evaluated in vivo studies. Molecular Partners is preparing for initiation of clinical studies in H2 2020.
Systimmune, Inc.
SI-F019 is composed of ACE2 fused to an immunoglobulin Fc that has been engineered to eliminate effector functions. It mimics the naturally occurring human ACE2 protein target of SARS-CoV-2, but has a bivalent architecture and extended half-life. Systimmune aims to initiate a clinical trial with study sites in the US and China by December 2020.
Neurimmune AG and Ethris GmbH
As part of Neurimmune's collaboration with Ethris, Neurimmune is identifying human anti-SARS-CoV-2 antibodies from B cells of recovered COVID-19 patients using its Reverse Translational Medicine platform. Using Ethris' novel nucleic acid therapy platform, potent neutralizing antibodies will be translated into therapeutic SNIM®RNA product candidates for inhalation. The companies anticipate that the first product candidate may begin clinical testing in Q4 2020.
Upcoming in "Coronavirus in the crosshairs"
The Antibody Society's ongoing collaboration with the Chinese Antibody Society is designed to provide data, analysis and commentary relating to COVID-19 interventions to the scientific community. We will continue to track and report on the progress of these and other anti-SARS-CoV-2 interventions. In addition, future installments of the series will discuss challenges of antibody manufacturing and vaccine development.
The following people contributed content included in this installment of "Coronavirus in the crosshairs" :
Janice M. Reichert (The Antibody Society)
Cong Yao (Chinese Antibody Society)
Zhidan Tu (Chinese Antibody Society)
Lei Huang (Chinese Antibody Society)
Liang Siwu (Chinese Antibody Society)
Yanhua Xu (Chinese Antibody Society)
References
Kaplon H & Reichert JM. Antibodies to watch in 2019. mAbs;11:219-238 (2019). doi: 10.1080/19420862.2018.1556465.
Reichert JM & Dewitz MC. Anti-infective monoclonal antibodies: perils and promise of development. Nat. Rev. Drug Discov. 5, 191–195 (2006).
Kelley B. Developing therapeutic monoclonal antibodies at pandemic pace. Nat. Biotchnol. 38; 540–545 (2020).