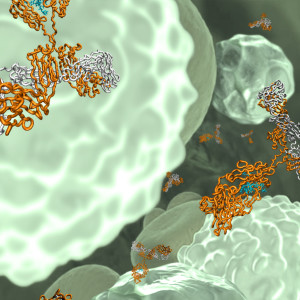 Biologics license applications (BLA) for tanezumab and dostarlimab have been submitted by Pfizer and GlaxoSmithKline, respectively.
Tanezumab is a humanized IgG2 antibody that selectively targets nerve growth factor. It has a novel mechanism compared to opioids and other analgesics, including nonsteroidal anti-inflammatory drugs (NSAIDs), and, in studies to date, tanezumab has not demonstrated a risk of addiction, misuse or dependence. FDA granted Fast Track designation for tanezumab for the treatment of osteoarthritis pain and chronic lower back pain. During a Q4 earnings conference call on January 28, 2020, Pfizer announced that it completed a marketing application submission for tanezumab in December 2019. This submission was done in close collaboration with the FDA, and it includes the 2.5 mg dose in moderate-to-severe osteoarthritis patients. A decision on the application may occur by the end of 2020. The submission was confirmed by development partner Eli Lilly. Tanezumab is also being evaluated in Phase 3 study of patients with cancer pain due to bone metastasis who are taking background opioid therapy.
Dostarlimab (TSR-042) is a humanized IgG4 antibody that binds with high affinity to the PD-1 receptor and effectively blocks its interaction with the ligands PD-L1 and PD-L2. Dostarlimab is being developed by Tesaro (a division of GlaxoSmithKline) for the treatment of solid tumors, including endometrial cancer that could be classified as microsatellite stable (MSS/75%) or microsatellite instability-high (MSI-H/25%). GlaxoSmithKline's BLA is for dostarlimab as second-line treatment of recurrent endometrial cancer. Tesaro is also evaluating dostarlimab as a treatment for ovarian cancer in the Phase 3 FIRST study (NCT03602859). This study will compare platinum-based therapy with dostarlimab and niraparib versus standard of care platinum-based therapy as first-line treatment of Stage III or IV non-mucinous epithelial ovarian cancer.
Tanezumab and dostarlimab are now queued for a possible first approval in 2020 along with 13 other antibody therapeutics:
Isatuximab, a humanized IgG1 targeting CD38 for multiple myeloma
Inebilizumab, a humanized IgG1 targeting CD19 for neuromyelitis optica and neuromyelitis optica spectrum disorders
Eptinezumab, a humanized IgG1 targeting CGRP for migraine prevention
Leronlimab, a humanized IgG4 targeting CCR5 for HIV infection
Sacituzumab govitecan, a humanized IgG1 antibody-drug conjugate targeting TROP-2 for  triple-negative breast cancer
Satralizumab, a humanized IgG2 targeting IL-6R for neuromyelitis optica spectrum disorder
Narsoplimab, a human IgG4 targeting MASP-2 for hematopoietic stem cell transplant-associated thrombotic microangiopathies
Tafasitamab, a humanized IgG1 CD19 for diffuse large B-cell lymphoma
REGNEB3, mixture of 3 human IgG1 targeting the Ebola virus for Ebola virus infection
Naxitamab, a humanized IgG1 targeting GD2 for high-risk neuroblastoma and refractory osteomedullary disease
Oportuzumab monatox, a humanized scFv immunotoxin targeting EpCAM for bladder cancer
Belantamab mafodotin, a humanized IgG1 ADC targeting B-cell maturation antigen for multiple myeloma
Margetuximab, a chimeric IgG1  targeting HER2 for HER2+ metastatic breast cancer
The Antibody Society maintains a comprehensive table of approved monoclonal antibody therapeutics and those in regulatory review in the EU or US. The table, which is located in the Web Resources section of the Society's website, can be downloaded in Excel format. Information about other antibody therapeutics that may enter regulatory review in 2020 can be found in 'Antibodies to watch in 2020'.
Like this post but not a member? Please join!