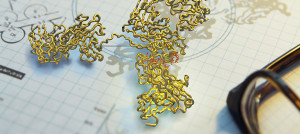 Marketing applications for four antibody therapeutics (crizanlizumab, enfortumab vedotin, teprotumumab, isatuximab) were recently submitted to the US Food and Drug Administration (FDA) or the European Medicines Agency (EMA).
On July 16, 2019, Novartis announced the FDA accepted the company's Biologics License Application (BLA) and has granted Priority Review for crizanlizumab (SEG101). Novartis submitted the application for crizanlizumab for the prevention of vaso-occlusive crises (VOCs) in patients with sickle cell disease (SCD). The FDA submission is supported by results from the Phase 2 SUSTAIN study, which showed that crizanlizumab (5 mg/kg) reduced the median annual rate of VOCs leading to health care visits by 45.3% compared with placebo (1.63 vs 2.98, P=0.010) in patients with or without hydroxyurea. Clinically significant reductions in the frequency of VOCs were observed among patients regardless of sickle cell disease genotype or hydroxyurea use. A marketing authorization application for crizanlizumab is undergoing evaluation by EMA.
Crizanlizumab, humanized IgG2 targeting P-selectin, was granted Breakthrough Therapy designation in December 2018
On July 16, 2019, Seattle Genetics, Inc. and Astellas Pharma Inc. announced submission of a BLA for accelerated approval to the FDA for enfortumab vedotin for the treatment of patients with locally advanced or metastatic urothelial cancer who have received a PD-1/L1 inhibitor and who have received a platinum-containing chemotherapy in the neoadjuvant/adjuvant, locally advanced or metastatic setting. The submission is based on results from the first cohort of patients in the EV-201 pivotal Phase 2 clinical trial that were presented as a late-breaking abstract at the annual meeting of the American Society of Clinical Oncology (ASCO) in June.
Enfortumab vedotin is a human IgG1 antibody-drug conjugate that targets Nectin-4, a protein that is highly expressed in urothelial cancers.
On July 10, 2019, Horizon Therapeutics plc announced that it has submitted a BLA to FDA for teprotumumab for the treatment of active thyroid eye disease. Teprotumumab has Breakthrough Therapy, Orphan Drug and Fast Track designations from the FDA. Horizon requested priority review for the application, which, if granted, could result in a six-month review process. The FDA has a 60-day filing review period to determine whether the BLA is complete and acceptable for filing.
Teprotumumab is a human IgG1 antibody that targets insulin-like growth factor 1 receptor.
On July 10, 2019, Sanofi announced that the FDA has accepted for review the BLA for isatuximab (SAR650984) for the treatment of patients with relapsed/refractory multiple myeloma (RRMM). The target action date for the FDA decision is April 30, 2020. Isatuximab received orphan designation for relapsed/refractory multiple myeloma from both the FDA and the EMA, and in the second quarter of 2019 the EMA accepted a marketing authorization application for evaluation.
Isatuximab is a novel IgG1 antibody that binds selectively to a specific epitope on CD38.
Like this post but not a member? Please join!
The Antibody Society maintains a comprehensive table of approved mAb therapeutics and those in regulatory review in the EU or US. Located in the 'Web Resources' section of our website, the list is updated regularly and can be downloaded in Excel format. Information about antibody therapeutics that may enter regulatory review in 2019 can be found in 'Antibodies to watch in 2019'.