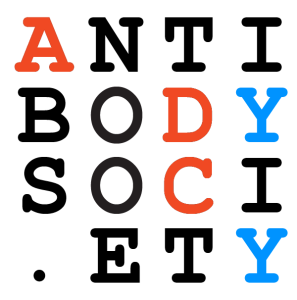 Immunomedics announced the issuance of a novel patent (U.S. Patent 9,375,489) related to the company's lead cancer therapeutic, sacituzumab govitecan, also known as IMMU-132. This antibody-drug conjugate (ADC) comprises a humanized antibody to the cancer target Trop-2 and is conjugated with SN-38, an active metabolite of the anti-cancer drug irinotecan. The patent entitled "Antibody-SN-38 Immunoconjugates with a CL2A Linker." is the 28th issued U.S. patent covering the uses and composition of sacituzumab govitecan.
The ADC is in development for the treatment of patients with many diverse solid cancers. The most advanced indication in development is triple-negative breast cancer (TNBC). Phase II are also studies ongoing in patients with metastatic non-small-cell lung cancer (NSCLC), small-cell lung cancer (SCLC) and in patients with metastatic urothelial cancers. According to Immunomedics' updated clinical development plan for sacituzumab govitecan, in Q3 of 2016 the company plans to complete enrollment of additional patients into the ongoing single-arm Phase II study for patients with relapsed/refractory metastatic TNBC who received at least 2 prior therapies, including taxane. Immunomedics is collaborating with the FDA for completion of the ongoing Phase II trial and for submitting an Accelerated Approval registration application. Also discussions with the European Medicine Agency (EMA) have been initialized, and EMA has provided the company with advice on the scheduled Phase III trial.
In other news, AbbVie announced safety and preliminary efficacy data from a Phase I study of ABT-414. ABT-414 is an investigational ADC for treatment of epidermal growth factor receptor (EGFR) amplified, recurrent glioblastoma (GBM). Glioblastoma is the most common and most aggressive type of malignant primary brain tumor and in most cases a fatal disease. Amplified EGFR is the most common genetic mutation associated (~50% are EGFR mutations) with malignant GBM. With standard of care therapy, patients with GBM have a median survival of 15 months after diagnosis and two-year survival is 30%, demonstrating the urgent unmet need for new treatment options.
Published data showed no dose-limiting toxicities and frequent, reversible ocular toxicities. Furthermore, an estimated 30% (n=44) of patients treated with ABT-414 as monotherapy were progression free at six months [95% CI=17, 44] (secondary endpoint). Best Response Assessment in Neuro-Oncology (RANO) Criteria identified two partial responses, 18 patients with stable disease, and 24 with progressive disease for a total of 44 patients with complete data.
The most common serious adverse event (>1 patient) (n=48) was seizure (8%) as of January 7, 2016. Grade 3/4 treatment emergent adverse events (TEAEs) (>1 patient) were keratitis (15%), corneal epithelial microcysts (8%), hemiparesis (6%), hyperglycemia (6%), muscular weakness (6%), seizure (6%), blurred vision (4%) and ulcerative keratitis (4%).The most common TEAEs (≥25% patients) in this study arm were blurred vision (60%), headache (29%), photophobia (29%), dry eye (27%), eye pain (27%), and fatigue (27%).