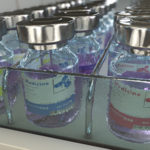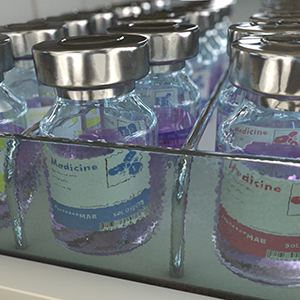 On November 15, 2019, the U.S. Food and Drug Administration approved crizanlizumab-tmca (Adakveo) as a treatment to reduce the frequency of vaso-occlusive crisis (VOC), which occurs when blood circulation is obstructed by sickled red blood cells, for patients age 16 years and older. Crizanlizumab is a humanized antibody directed against P-selectin, which contributes to the pathogenesis of sickle cell disease, including vaso-occlusive events and hemolytic anemia. Crizanlizumab was granted Orphan Drug designation in the US and European Union for the treatment of VOC in patients with sickle cell disease, as well as FDA's Breakthrough Therapy designation for prevention of VOCs in patients of all genotypes with sickle cell disease. A marketing application for crizanlizumab is undergoing review by the European Medicines Agency.
FDA's approval was based on Phase 2 results from the SUSTAIN study (NCT01895361), which demonstrated that crizanlizumab provided significant benefit over placebo, such as:  1) the percentage of crizanlizumab-treated patients (5 mg/kg) who did not experience any vaso-occlusive crisis (VOC) was higher compared to those treated with placebo (36% vs 17%, P=0.010); 2) 45% reduction in the median annual rate of VOCs leading to health care visits in patients with or without hydroxyurea therapy compared to placebo (1.63 vs 2.98, P=0.010); 3) 42% reduction in median annual rate of days hospitalized versus placebo (4.00 vs 6.87 P=0.45), and 4) A three-fold longer median time to first VOC vs placebo (4.07 vs 1.38 months, P< 0.001). [1, 2]
1. Novartis. FDA accepts file and accelerates review of Novartis sickle cell disease medicine crizanlizumab (SEG101). July 16, 2019 press release.
2. Kutlar A, Kanter J, Liles DK, Alvarez OA, Cançado RD, Friedrisch JR, Knight-Madden JM, Bruederle A, Shi M, Zhu Z, et al. Effect of crizanlizumab on pain crises in subgroups of patients with sickle cell disease: A SUSTAIN study analysis. Am J Hematol. Am J Hematol. 2019 Jan;94(1):55-61. doi: 10.1002/ajh.25308.
Interested in more information about US- or EU- approved antibody therapeutics? The Antibody Society maintains a comprehensive table of approved mAb therapeutics and those in regulatory review in the EU or US in the Web Resources section of our website.