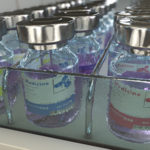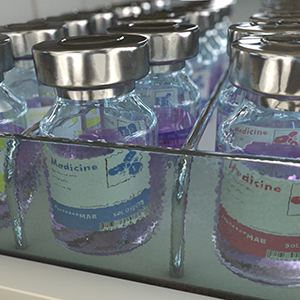 The US Food and Drug Administration approved a total of 10 novel antibody-based therapeutics in 2021. Of the newly approved products, 4 are treatments for cancer (endometrial, non-small cell lung, and cervical cancers, as well as B-cell lymphoma) and 6 are treatments for non-cancer indications (hypercholesterolemia, Alzheimer's disease, systemic lupus erythematousus, asthma, generalized myasthenia gravis, and atopic dermatitis).
The products are:
Evkeeza (evinacumab-dgnb) approved 2/11/2021 to treat homozygous familial hypercholesterolemia
Jemperli (dostarlimab-gxly) approved 4/22/2021 to treat endometrial cancer
Zynlonta (loncastuximab tesirine-lpyl) approved 4/23/2021 to treat certain types of relapsed or refractory large B-cell lymphoma
Rybrevant (amivantamab-vmjw) approved 5/21/2021 to treat a subset of non-small cell lung cancer
Aduhelm (aducanumab-avwa) approved 6/7/2021 to treat Alzheimer's disease
Saphnelo (anifrolumab-fnia) approved 7/30/2021 to treat moderate-to severe systemic lupus erythematousus along with standard therapy
Tivdak (tisotumab vedotin-tftv) approved 9/20/2021 to treat recurrent or metastatic cervical cancer with disease progression on or after chemotherapy
Tezspire (tezepelumab-ekko) approved 12/17/2021 to treat severe asthma as an add-on maintenance therapy
Vyvgart (efgartigimod alfa-fcab) approved 12/17/2021 to treat generalized myasthenia gravis
Adbry (tralokinumab-ldrm), approved 12/27/2021 to treat moderate-to-severe atopic dermatitis
Links to further information for these products, including approval letters and labels, can be found here.
Wondering what might be approved in 2022? The Antibody Society maintains a table of antibody therapeutics in regulatory review in the US or European Union. The table can be found here.