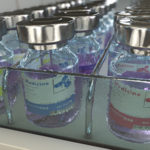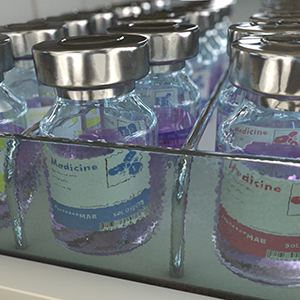 On August 24, 2022, The Janssen Pharmaceutical Companies of Johnson & Johnson announced the first approval worldwide for TECVAYLI® (teclistamab) by the European Commission, which granted conditional marketing authorization (CMA) of TECVAYLI® as monotherapy for the treatment of adult patients with relapsed and refractory multiple myeloma (RRMM). Patients must have received at least three prior therapies, including an immunomodulatory agent, a proteasome inhibitor, and an anti-CD38 antibody and have demonstrated disease progression on the last therapy.
Teclistamab (JNJ-64007957) is an IgG4l T-cell redirecting antibody derived from Ligand's transgenic mouse (OmniAb) and Genmab's DuoBody technology. The antibody selectively targets BCMA and CD3. Teclistamab was granted the European Medicines Agency's PRIME designation for treatment of adult patients with relapsed or refractory MM who previously received ≥3 prior lines of therapy in 2021. Teclistamab had previously been granted Orphan Drug designations for MM in both the US and EU, and FDA granted Breakthrough Therapy designation to teclistamab for the treatment of relapsed or refractory MM.
The CMA was supported by positive results from the multicohort, open-label Phase 1/2 MajesTEC-1 study (NCT03145181 and NCT04557098), evaluating the safety and efficacy of teclistamab in adults with RRMM (n =165). In the MajesTEC-1 study, treatment with teclistamab resulted in deep and durable responses. The median duration of progression-free survival and the median duration of overall survival were 11.3 months (95 percent CI; range, 8.8–17.1) and 18.3 months (95 percent CI; range, 15.1–not estimable), respectively.
Janssen submitted a biologics license application to the US Food and Drug Administration seeking approval of teclistamab for the treatment of patients with relapsed or refractory multiple myeloma in December 2021.
Data for all approved antibody therapeutics can be found here.