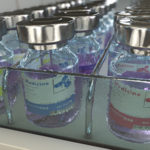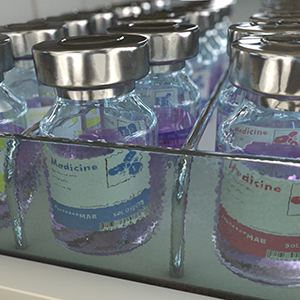 On February 4, 2022, the US Food and Drug Administration (FDA) approved Enjaymo (sutimlimab-jome) infusion to decrease the need for red blood cell transfusion due to hemolysis in adults with cold agglutinin disease (CAD). This rare autoimmune disorder is characterized by hemolysis caused by activation of the classic complement pathway. Sponsored by Sanofi, sutimlimab is a hinge-stabilized, humanized IgG4k antibody that targets and inhibits complement component 1s (C1s). A mutation in the Fc region (L235E) reduces the effector functions of the antibody. Sutimlimab received FDA's Breakthrough Therapy and Orphan Drug designations for CAD, and Orphan Drug designation in the EU for this indication.
The BLA was based on data from the CARDINAL open-label, single-arm study (NCT03347396), which enrolled 24 adult patients with CAD who received a recent blood transfusion. All participants received Enjaymo for up to six months and could choose to continue therapy in a second part of the trial. Based on body weight, participants received either a 6.5 g or 7.5 g infusion of Enjaymo on day 0, day 7, and every 14 days through week 25. In total, 54% of participants responded to Enjaymo. In this study, sutimlimab administration rapidly halted hemolysis, increased hemoglobin levels, and reduced fatigue.
The European Medicines Agency has accepted the submission of a Marketing Authorisation Application for sutimlimab.
Enjaymo is the 3rd antibody-based therapeutic granted a first approval for marketing in the EU or US in 2022. Explore our searchable table of antibody therapeutics approved in the EU or US for details.