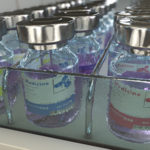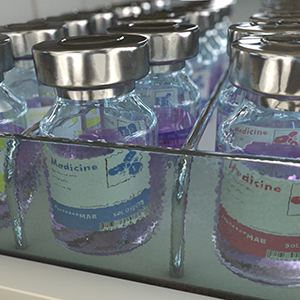 On December 16, 2020, the US Food and Drug Administration approved margetuximab-cmkb (MARGENZA), in combination with chemotherapy, for the treatment of adult patients with metastatic HER2-positive breast cancer who have received two or more prior anti-HER2 regimens, at least one of which was for metastatic disease. MARGENZA is a chimeric IgG1 monoclonal antibody that binds to HER2. The antibody's modified Fc region increases binding to the activating Fc receptor CD16A and decreases binding to the inhibitory Fc receptor CD32B,  which leads to greater in vitro antibody-dependent cell-mediated cytotoxicity and natural killer cell activation.
FDA's approval was based on safety and efficacy results from the pivotal Phase 3 SOPHIA trial, which showed a statistically significant 24% reduction in the risk of disease progression or death with MARGENZA plus chemotherapy compared with trastuzumab plus chemotherapy (hazard ratio [HR]=0.76; 95% CI, 0.59-0.98; P=0.033; median PFS 5.8 vs 4.9 months). The objective response rate  for MARGENZA plus chemotherapy was 22% vs 16% for trastuzumab plus chemotherapy.
MARGENZA is the 11th antibody therapeutic to be granted a first approval in the US or EU during 2020.
The Antibody Society maintains a comprehensive table of approved monoclonal antibody therapeutics and those in regulatory review in the EU or US. The table, which is located in the Web Resources section of the Society's website, can be downloaded in Excel format.