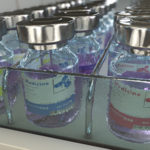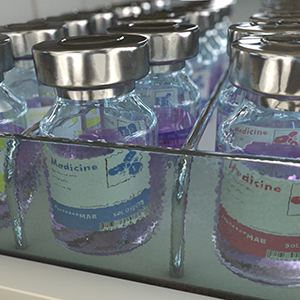 On March 18, 2022, Bristol Myers Squibb announced that Opdualag a fixed-dose combination of anti-PD-1 nivolumab and relatlimab-rmbw, administered as a single intravenous infusion, was approved by the U.S. Food and Drug Administration (FDA) for the treatment of adult and pediatric patients 12 years of age or older with unresectable or metastatic melanoma.
Relatlimab (BMS-986016, ONO4482) is a human IgG4k antibody that targets LAG-3, which, like PD-1, is an immune checkpoint. Bristol Myers Squibb and Ono have a strategic collaboration agreement to jointly develop and commercialize multiple immunotherapies – as single agents and combination regimens – for patients with cancer in Japan, South Korea, and Taiwan. An marketing authorization application is undergoing evaluation by the European Medicines Agency.
FDA's approval was based on data from the Phase 2/3 RELATIVITY-047 trial (NCT03470922), which evaluated the effects of relatlimab combined with nivolumab versus nivolumab in a total of 714 patients with previously untreated metastatic or unresectable melanoma. Patients were randomized 1:1 and administered a fixed-dose combination of 160 mg relatlimab and 480 mg nivolumab or 480 mg nivolumab by intravenous infusion every 4 weeks until disease recurrence, unacceptable toxicity or withdrawal of consent. The study's primary endpoint, progression-free survival (PFS) by blinded independent central review, was met. The median PFS in the group that received both relatlimab and nivolumab (n=355) was significantly longer (10.1 months [95% CI, 6.4–15.7]) than in the group that received nivolumab only (4.6 months [95% CI, 3.4–5.6]; hazard ratio: 0.75 [95% CI, 0.6–0.9]; P = 0.0055). [1]
1. Tawbi HA, Schadendorf D, Lipson EJ, et al. Relatlimab and nivolumab versus nivolumab in untreated advanced melanoma. N Engl J Med. 2022;386:24-34.
Opdualag is the 4th antibody-based therapeutic granted a first approval for marketing in the EU or US in 2022. Explore our searchable table of antibody therapeutics approved in the EU or US for details.