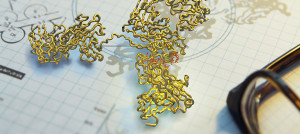 On July 13, 2017, the Food and Drug Administration (FDA) approved the biologics license application for guselkumab (TREMFYA). The product, a human IgG1 monoclonal antibody targeting interleukin-23, is indicated for the treatment of patients with moderate-to-severe plaque psoriasis who are candidates for systemic therapy or phototherapy. Approval was based on results from a clinical development program that included more than 2,000 patients in the Phase 3 VOYAGE 1, VOYAGE 2 and NAVIGATE studies. Guselkumab was generated using MorphoSys' Human Combinatorial Antibody Library technology.
As of July 13, guselkumab is the eighth antibody therapeutic to be granted a first marketing approval in any country in 2017, following the approvals of brodalumab, avelumab, ocrelizumab, dupilumab, durvalumab, sarilumab and inotuzumab ozogamicin. The Antibody Society maintains a comprehensive table of approved antibody therapeutics and those in regulatory review in the EU or US. As of July 13, 2017, marketing applications for a total of nine antibody therapeutics that have not been approved in any country are undergoing review in the EU or US. In addition, a marketing application for the antibody-drug conjugate gemtuzumab ozogamicin, which was approved in 2000 by the US FDA and subsequently withdrawn from the US market, is undergoing review in the EU and US.
Please log in to access the table, located in the Members Only section.
Not a member? Please join!
Membership is free for students and employees of the Society's corporate sponsors.