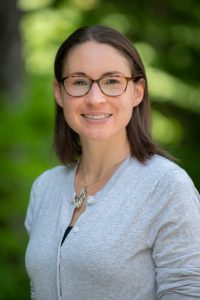 We are delighted to announce that Dr. Laura M. Walker has been selected as the 2021 James S. Huston Antibody Science Talent Award Recipient!
Dr. Walker is the Senior Director of Antibody Sciences at Adimab and the Chief Scientific Officer and a co-founder of Adagio Therapeutics. Her team at Adimab is focused on understanding human B cell responses to viral infection and discovering broadly neutralizing antibodies to a wide variety of emerging viral pathogens, including Ebola, Zika, yellow fever, and SARS-CoV-2. At Adagio, Laura oversees a broad portfolio of research in the area of viral immunology, including the identification of potent and broadly neutralizing antibodies to advance into clinical development. Prior to joining Adimab in 2012, Dr. Walker earned her Ph.D. in Immunology and Microbiology in Prof. Dennis Burton's laboratory at The Scripps Research Institute and completed a post-doctoral research fellowship in Immunology at The University of California-San Francisco. Dr. Walker has received multiple fellowships and awards, including the Endpoints News "The 20 under 40 in biopharma" award in 2020.
The James S. Huston Antibody Science Talent Award is sponsored by The Antibody Society to recognize and encourage upcoming scientists in the field of Antibody Engineering and Therapeutics. Early career research scientists who have received an advanced degree (Ph.D., M.D., or equivalent) within the past ten (10) years are eligible for the Award. The scientist is recognized for making important contributions to the antibody field and/or the dissemination of antibody knowledge. The recipient will be invited to give a lecture on their work, which will be made available on-line on The Antibody Society's website, and to give a lecture at the Antibody Engineering & Therapeutics conference in December 2021.
The award includes: international recognition of the scientist's accomplishments, a $1500 USD prize, and travel costs and registration fees to attend the annual Antibody Engineering & Therapeutics conference in San Diego, California.