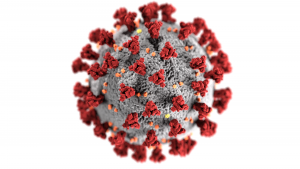 An urgent and immediate need for knowledge about COVID-19 and for vaccines and drugs to inhibit the virus and treat symptoms has existed since the disease started to spread in December 2019. In this series of posts, The Antibody Society examines the ongoing discovery and development of COVID-19 interventions for broad use, including small molecule and biologic drugs, and vaccines.
Part 1 [March 20, 2020]
In the first installment of the series, we discuss ongoing or planned clinical trials of small molecule drugs remdesivir, hydroxy chloroquine, chloroquine, lopinavir-ritonavir and favipiravir.
In this installment of the series, we discuss vaccines in preclinical and clinical development, including mRNA-1273, Ad5-nCoV and other vaccine candidate
In Part 3 of the series, we focus on the use of natural antibodies, i.e., anti-SARS-CoV-2 polyclonal antibodies found in convalescent plasma, in treating COVID-19. In the current emergency when time is of the essence, medical professionals are applying the century-old knowledge that antibody-rich plasma derived from blood donated by people who have recovered from a disease may aid other patients. The efficacy of convalescent plasma was studied in outbreaks of other respiratory infections, including the 2009-2010 H1N1 influenza virus pandemic, 2003 SARS-CoV-1 epidemic, and the 2012 MERS-CoV epidemic.
In Part 4 of the series, we provide details about re-purposed biologics, such as monoclonal antibodies (mAbs) that are marketed or in clinical studies for other indications, that might ameliorate COVID-19 symptoms and that are already in clinicals studies of COVID-19 patients. mAbs discussed include:
Anti-IL-6R mAbs tocilizumab (Actemra®) and sarilumab (Kevara®).
Anti-IL-6 siltuximab (SYLVANT®)
Anti-GM-CSF mAbs (TJ003234, Gimsilumab, Lenzilumab, Otilimab and Namilumab
We also discuss anti-SARS-CoV-2 antibodies that are in preclinical development and may enter clinical study by the end of 2020.
In this installment of the "Coronavirus in the crosshairs" series, The Antibody Society provides updates on the status of:
Anti-SARS-CoV-2 antibody (serological) tests
Plasma-based therapeutics
Vaccines
In Part 6 of our series "Coronavirus in the crosshairs", we provide links to a sampling of websites that collectively offer extensive, and free, coverage of the COVID-19 pandemic.
Content includes:
Global Distribution of SARS-CoV-2
COVID-19 Clinical Studies
Therapeutics and Vaccines in Development
Scientific and Medical Literature
The coronavirus SARS-CoV-2 triggers a lethal and highly infectious disease, COVID-19, so rapid (minutes-to-hour) point-of-care tests are essential to reduce spread and establish the epidemiology of infection.
This installment of the series discusses:
Classes of virus tests
Viral RNA detection
Viral antigen detection
Detecting anti-viral serological responses
Deciphering test results
During public health emergencies, the U.S. Food and Drug Administration (FDA) can allow use of unapproved medical products or unapproved uses of approved medical products to diagnose, treat, or prevent serious or life-threatening diseases or conditions caused by threat agents, such as SARS-CoV-2, when there are no adequate, approved, and available alternatives.
This installment of the series discusses:
Letters of authorization issued for therapeutics and
Possible biologic candidates for EUAs in 2020.
As of the end of May 2020, more than 15 organizations have announced that their anti-SARS-CoV-2 molecules may enter clinical study during June to December 2020. This installment of the series includes:
• Name of organization and partners
• Type of molecule (mostly antibody, but also DARPin and fusion proteins)
• Estimated timing of the start of clinical studies
A comparison of approval success rates for anti-infective antibodies vs. all antibody therapeutics is also included.