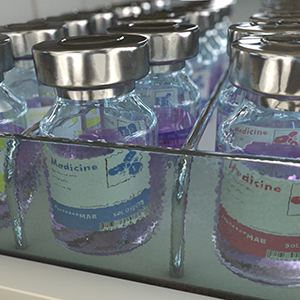 On November 17, 2022, the US Food and Drug Administration (FDA) approved TZIELD™ (teplizumab-mzwv) to delay the onset of Stage 3 type 1 diabetes (T1D) in adult and pediatric patients aged 8 years and older with Stage 2 T1D. The approval was based in part on a clinical trial in Stage 2 T1D patients in which TZIELD delayed the median onset of Stage 3 T1D by 25 months, or approximately 2 years, compared to placebo.
Teplizumab is a humanized, anti-CD3e IgG1k antibody originally developed at Tolerance Therapeutics, Inc. and the University of California. The antibody Fc region was mutated (L234A; L235A) to reduce effector functions. Teplizumab binds CD3 expressed on mature T cells and may induce expansion and/or regulatory function in T cell subsets. In 2005, teplizumab was licensed to MacroGenics. In 2018, Provention Bio acquired all rights to teplizumab and subsequently continued its development for the prevention and treatment on T1D. The FDA granted teplizumab Orphan Drug designation for the treatment of recent-onset T1D. Teplizumab was also granted FDA's Breakthrough Therapy designation for the prevention or delay of clinical T1D in at-risk individuals and EMA's PRIority MEdicines (PRIME) designation for the same indication. As of October 2022, Provention Bio and Sanofi had entered into a co-promotion agreement for teplizumab.
Provention Bio is currently evaluating teplizumab in patients with newly diagnosed insulin-dependent T1D in the global PROTECT (PROvention T1D trial Evaluating C-peptide with Teplizumab) Phase 3 study (NCT03875729). This randomized, double-blind, placebo-controlled, multicenter trial will enroll 300 patients with recent onset T1D who will be randomized 2:1 to either two 12-day cycles of teplizumab (IV) or placebo. The primary efficacy endpoint is C-peptide change. Secondary endpoints include insulin use, HbA1c, hypoglycemic episodes, and safety. The company expects top line data from PROTECT Phase 3 study in 2H 2023.