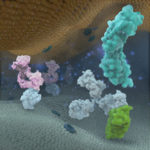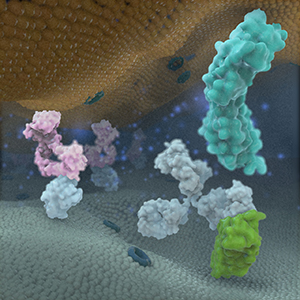 Oportuzumab monatox (Vysyneum™, Vicineum®, VB4-845) is a humanized single-chain variable fragment (scFv) targeting epithelial cell adhesion molecule fused to Pseudomonas aeruginosa exotoxin A (ETA(252-608). Sesen Bio is developing the drug, administered intravesically or intratumorally, as a treatment of high-risk non-muscle invasive bladder cancer (NMIBC) that is unresponsive to treatment with bacillus Calmette-Guérin (BCG). Oportuzumab monatox was granted FDA's Fast Track designation for the treatment of NMIBC.
Sesen Bio's rolling BLA submission for oportuzumab monatox for the treatment of BCG-unresponsive NMIBC was completed in December 2020, and accepted by FDA and granted Priority Review in February 2021. On August 13, 2021, the company announced that it received a Complete Response letter from the FDA in which the agency provided recommendations specific to additional clinical and statistical data and analyses, as well as Chemistry, Manufacturing and Controls (CMC) issues. Sesen Bio plans to work with FDA to address the concerns expressed in the letter. If another clinical trial is required, the company projects resubmitting the BLA in 2023. [1]
Sesen Bio submitted an MAA to the EMA for oportuzumab monatox for the treatment of high-risk, BCG-unresponsive non-muscle invasive bladder cancer (NMIBC) in March 2021, but withdrew the application in August 2021. [2]