Join us for The Antibody Society's virtual European meeting for antibody and protein therapeutic science, technology and networking! Sessions are organized and moderated by Society members.
Pre-conference workshops provide a 'road map' to finding the right antibody for therapeutic development. Discussion will include how to choose the right target and format, the importance of understanding the underlying biology, intellectual property, clinical and commercial considerations, and avoiding liabilities.
The main conference starts with keynote presentations on the Isolation of Potent SARS-CoV-2 Neutralizing Antibodies and Protection from Disease in a Small Animal Mode (Prof Dennis Burton), Nanobodies: In Which Applications Will They Make a Difference? (Prof. Serge Muyldermans), Engineered IgA as Cancer Therapeutic (Prof. Jeanette Leusen), TNF Receptor Targeting in Cancer Immunotherapy (Prof. Jannie Borst) and Immunotherapeutic Approaches to Cancer (Dr. Sergio Quezada).
Sessions topics include Bispecific Antibodies: New Approaches and Case Studies; Modifying Fc Interactions to Enhance Antibody Therapies; Cell Engagers for the Innate Immune System; and Potentiating Antibodies through Conjugation.
In addition, an update on Antibodies to Watch in a Pandemic will be given by Dr. Janice Reichert.
Society members save 15% on the registration fee! Contact us at membership@antibodysociety.org for the discount code.
Antibody Engineering & Therapeutics Europe Student/Postdoc Poster Competition.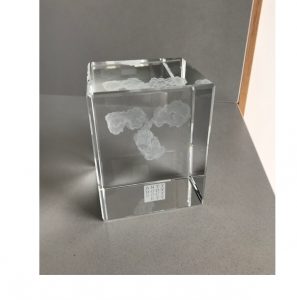 Congratulations to our winners!
To recognize the research activities of promising student and postdoctoral attendees of Antibody Engineering & Therapeutics Europe, The Antibody Society sponsors a competition for members who submit posters for display at the meeting. Our judges select the best work based on originality, relevance and perceived impact on the field of antibody research and development.
This year, our judges selected one student and one postdoc winners who receive: 1) complimentary registration to all conference sessions; 2) an opportunity to give a short oral presentation of their work in one of the conference sessions; and 3) a lovely crystal award.
The winners of the contest are: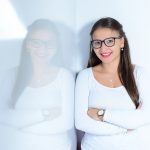 Ms. Monica Fernandez-Quintero (University of Innsbruck)
Poster title: Antibodies exhibit multiple paratope states that can differ in VH-VL domain orientations;
and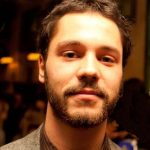 Dr. Christian Fercher (University of Queensland)
Poster title: Development of Reagentless Fluorescence Immunosensors for Continuous Analyte Monitoring
Please join us for the virtual Antibody Engineering & Therapeutics Europe conference on August 24-27, 2020.