Antibody Engineering & Therapeutics Europe
August 25-27, 2020
Join us for The Antibody Society's European meeting for antibody and protein therapeutic science, technology and networking! Sessions are organized and moderated by Society members.
Pre-conference workshops provide a 'road map' to finding the right antibody for therapeutic development. Discussion will include how to choose the right target and format, the importance of understanding the underlying biology, intellectual property, clinical and commercial considerations, and avoiding liabilities.
The main conference starts with keynote presentations on Nanobodies: In Which Applications Will They Make a Difference? (Prof. Serge Muyldermans), Engineered IgA as Cancer Therapeutic (Prof. Jeanette Leusen), TNF Receptor Targeting in Cancer Immunotherapy (Prof. Jannie Borst) and Immunotherapeutic Approaches to Cancer (Dr. Sergio Quezada).
Sessions topics include Bispecific Antibodies: New Approaches and Case Studies; Modifying Fc Interactions to Enhance Antibody Therapies; Cell Engagers for the Innate Immune System; and Potentiating Antibodies through Conjugation.
Society members save 15% on the registration fee! Contact us at membership@antibodysociety.org for the discount code.
Register early to save even more!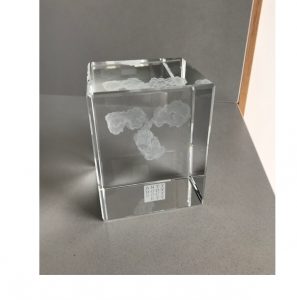 To recognize the research activities of promising student/postdoc attendees of the Antibody Engineering & Therapeutics conference, The Antibody Society is sponsoring a student/postdoc poster competition. Two student/postdoc winners will be selected to receive:
1. Complimentary registration to attend the conference and pre-conference sessions;
2. An opportunity to give a short oral presentation of their work in a conference session
In order to be considered for this poster competition, you must be a student or postdoc member of The Antibody Society. If you are not already a member, you may register here for a free student or postdoc membership. Informa Connect is managing the poster submission process. You must check the box on the poster submission form indicating that you want your abstract to be considered for the poster competition.
Deadline for submission: July 6, 2020
Winners will be notified as soon as possible after the deadline