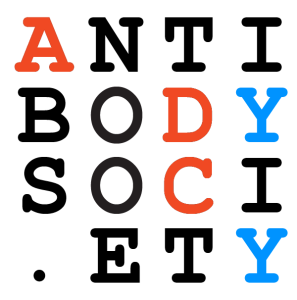 Roughly 17 years ago gemtuzumab ozogamicin was first approved by the FDA for the treatment of patients over the age of 60 with CD33-positive relapsed acute myelogenous leukemia (AML), and who were not considered candidates for other cytotoxic chemotherapy.
The drug, also known as Mylotarg, was the result of a long-lasting collaboration between Wyeth (acquired by Pfizer in 2009) and CellTech (acquired by UCB in 2004), dating all the way back to 1991. Nine years later it was approved as a single agent under an "accelerated" approval based on the surrogate response rate endpoint that was observed in 142 patients with AML across 3 clinical trials. The approval made Mylotarg the first ADC to hit the US market at the time.
However, things turned quickly for the product. One year into its approval it required a black box packaging warning related to the increased risk of veno-occlusive disease. Initially, the warning was aimed at patients who did not receive bone marrow transplantation, but later the increased frequency of veno-occlusive disease was also observed in Gemtuzumab-treated patients after bone marrow transplantation.
A confirmatory, post-approval clinical trial commenced in 2004, per FDA guidelines for accelerated approval. Results of the randomized Phase 3 SWOG S0106 trial showed a significantly higher fatal induction toxicity rate in gemtuzumab combination therapy group versus the control group receiving only chemotherapy (16/283 = 5.7% versus 4/281 = 1.4%; p =  0.01).
Following the results of SWOG S0106 and the post-marketing experience with the drug, Pfizer decided to withdraw Mylotarg from the market in 2010 at the request of the FDA. The discontinuation was an upset in the ADC field. Upon the withdrawal brentuximab vedotin and trastuzumab emtansine were the only two approved ADCs for years to come. However, the potential of ADC therapeutics has seen a revival and around 60-70 products are in clinical trials at the moment.
Not only the ADC field itself bounced back after this blow, but also gemtuzumab ozogamicin made a recent comeback. Early this year Pfizer resubmitted Mylotarg for regulatory review and both the FDA and the EMA accepted to review the application based on added data from the Phase 3 randomized, open-label ALFA-0701 trial. In this study Mylotarg was evaluated as an addition to the standard induction chemotherapy using an alternative fractionated dosing schedule in 280 adult, de novo, AML patients between 50 and 70 years old. Additionally, a meta-analysis of patient-level data from over 3000 patients in five randomized Phase 3 trials were evaluated.
Now, seven years after discontinuation, gemtuzumab ozogamicin is back in business in the US. The FDA has approved the lower recommended dosage range and the alternative treatment schedule. The authorization now covers single uses or in combination with chemotherapy in a patient population that now also includes adults with newly diagnosed CD33-positive AML, and adults and children 2 years and older with relapsed or refractory CD33-positive AML.