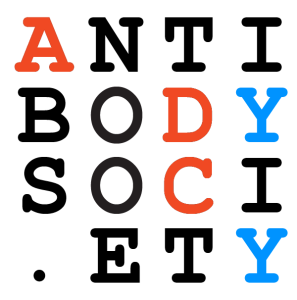 Antibody-drug conjugates (ADCs) are designed to deliver cytotoxic agents into targeted cells, and they are typically developed as treatments for cancer. Due to the need for new cancer drugs, the development of ADCs is the focus of substantial efforts by the biopharmaceutical industry. Nearly 60 ADCs are currently in clinical studies, one ADC, inotuzumab ozogamicin, is undergoing regulatory review, and three ADCs have been granted approvals, although the first to be approved, gemtuzumab ozogamicin (Mylotarg®) was withdrawn from the market in 2010.
Two ADCs, brentuximab vedotin (Adcetris®) and ado-trastuzumab emtansine (Kadcyla®), are currently marketed in the United States (US) and European Union (EU), as well as other countries. These two ADCs are disparate in their composition, and are used as treatments for different indications. Brentuximab vedotin is composed of an anti-CD30 monoclonal antibody (mAb) conjugated to the tubulin inhibitor monomethyl auristatin E via a valine-citruline dipeptide linkage designed for conditional cleavage inside cells. In contrast, ado-trastuzimab emtansine comprises an anti-human epidermal growth factor receptor-2 (HER2) mAb coupled to the tubulin-disrupting maytansinoid DM1 drug via a non-reducible thioether linkage. Brentuximab vedotin was granted its first approval in 2011 for two indications: 1) classical Hodgkin lymphoma after failure of autologous hematopoietic stem cell transplantation or after failure of at least two prior multi-agent chemotherapy regimens in patients who are not auto-HSCT candidates; and 2) systemic anaplastic large cell lymphoma after failure of at least one prior multi-agent chemotherapy regimen. The first approval for ado-trastuzumab emtansine was granted in 2013; the product is indicated for the treatment of HER2-positive metastatic breast cancer in patients who previously received trastuzumab and a taxane separately or in combination.
Of the nearly 60 ADCs in the clinic, only two (depatuxizumab mafodotin, vadastuximab talirane) are currently in late-stage (Phase 2/3 or 3) clinical studies, but two additional ADCs (sacituzumab govitecan, mirvetuximab soravtansine) may transition to Phase 3 soon. Depatuxizumab mafodotin (ABT-414) is composed of an anti-epidermal growth factor receptor (EGFR) mAb conjugated to the tubulin inhibitor monomethyl auristatin F via a stable maleimidocaproyl linker. The Phase 2b/3 Intellance 1 study (NCT02573324) of the ADC with concurrent chemoradiation and adjuvant temozolomide in adult patients with newly diagnosed glioblastoma multiforme (GBM) with EGFR amplification was initiated in late 2015. Depatuxizumab mafodotin has orphan drug designations for GBM in the US and glioma in the EU, and it was granted a US Rare Pediatric Disease Designation for pediatric EGFR-amplified diffuse intrinsic pontine glioma, a brainstem tumor that is highly aggressive and difficult to treat. Vadastuximab talirane (SGN-33A) is an anti-CD33 mAb with 2 engineered cysteine residues through which DNA cross-linking pyrrolobenzodiazepine dimer drug moieties are conjugated via a protease-cleavable valine-alanine dipeptide linker. The Phase 3 CASCADE clinical trial (NCT02785900) of vadastuximab talirine in combination with azacitidine (Vidaza) or decitabine (Dacogen) in older patients with newly diagnosed acute myeloid leukemia (AML) was initiated in May 2016.  Results from a Phase 1 study indicated that the ADC in combination with hypomethylating agents was a well-tolerated regimen with a high remission rate in older patients with AML.
The transitions of sacituzumab govitecan (IMMU-132) and mirvetuximab soravtansine (IMGN853) to Phase 3 may occur by the end of 2016. The start of a Phase 3 study (NCT02574455) that will evaluate the safety and efficacy of sacituzumab govitecan in refractory/relapsed triple-negative breast cancer (TNBC) patients is scheduled for December 2016. This ADC has received US Breakthrough Therapy and Fast Track designations for the treatment of patients with TNBC. Sacituzumab govitecan comprises an anti-TROP-2 mAb conjugated via a pH-sensitive linker to SN-38, the active metabolite of the chemotherapeutic irinotecan, in a site-specific manner. Mirvetuximab soravtansine is being assessed as a single-agent therapy in the FORWARD I trial (NCT02631876) of the ADC versus investigator's choice of chemotherapy in adults with folate receptor (FR)-α positive advanced epithelial ovarian cancer, primary peritoneal cancer or primary fallopian tube cancer, which is being changed from a Phase 2 to a Phase 3 trial. Mirvetuximab soravtansine is composed of an anti-FRα mAb linked to the tubulin-disrupting maytansinoid DM4 via a cleavable linker.
It should be noted that, despite the increased complexity of the molecules, ADCs are also the focus of companies developing biosimilar products. As discussed in previous Society posts, biosimilars of antibody-based drugs that have lost patent protection, including adalimumab (Humira®), rituximab (Rituxan®, Mabthera®), trastuzumab (Herceptin®) and etanercept (Enbrel®), are already approved or undergoing regulatory review in the US and EU, as well as other countries.
The Antibody Society thanks Hanson Wade for access to Beacon, the World ADC database.
Like this post? Please become a member!