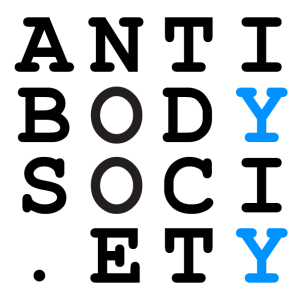 Please join us at the Society's annual meeting, Antibody Engineering & Therapeutics on December 11-15, 2017 at the Manchester Grand Hyatt, San Diego, CA!
Clinical successes of the checkpoint modulators have revived the ambition to cure cancer by manipulation of the tumor microenvironment, or by unleashing or even priming (novel) adaptive immune responses. Hence, understanding the tumor microenvironment is an increasingly vital theme in the field of antibody-based therapeutics. This theme is excitingly addressed during two sessions "Antibody-based innovations in the tumor microenvironment 1 & 2", jointly chaired by Kerry Chester and Janine Schuurman, which will be held on Thursday December 14, 2017. The sessions' antibody-focused complementary topics are intended to expand knowledge at the cutting edge of the tumor microenvironment field, and are anticipated to boost lively discussions and stimulate new lines of thinking.
Antibody-based innovations in the tumor microenvironment (I, morning session)
Chairwomen: Kerry Chester, Professor of Molecular Medicine, UCL Cancer Institute, University College London, United Kingdom, and Janine Schuurman, Vice President Research, Genmab, Utrecht, The Netherlands
The sessions will open with a presentation by John Anderson (UCL) who will examine current thinking on immune evasion as a hallmark of cancer and why the solid tumor microenvironment is particularly hostile to immunotherapeutic function of effector cells. He will explain that, unlike adult cancers, pediatric cancers generally arise with few mutations and tend to be insensitive to existing immune modulators. Treatment approaches designed to target cell surface antigens in combination with agents to reverse immune evasion are likely to be required for this special group of patients.  New data will be presented in support of this hypothesis.
Syd Johnson (MacroGenics) will then share data on how to achieve co-stimulation of immune cells specifically within the tumor microenvironment using bispecific Dual-Affinity Re-Targeting (DART) and TRIDENT antibodies that bind both tumor-specific antigens and T-cell costimulatory molecules. Importantly, tumor binding is required to trigger costimulation. The talk will be illustrated with a case study showing how to achieve optimal tumor dependent T cell engagement by varying the relative position and valence of each antibody binding site in the molecule; manufacturability, stability and PK will also be addressed.
Natalia Arenas Ramirez (University Hospital Zurich) will then present an elegant antibody-based solution to problems associated with IL-2 immunotherapy.  IL2 binding to the IL-2 receptor α (CD25) subunit leads to unwanted side effects, including stimulation of immunosuppressive Tregs.  The talk will describe development of NARA1, an anti-IL-2 monoclonal antibody that acts as a high-affinity CD25 mimic, preferentially stimulating CD8+ cells while keeping the Tregs low.  Potent antitumor responses are achieved.
After the Networking Break, Volker Schellenberger (Amunix) will present an interesting approach to achieving activation in the tumor environment using bispecific T-cell engagers based on the ProTIA (Protease Triggered Immune Activator) platform. ProTIA combines tumor binding, proteolytic activation and polymer targeting due to an attached XTEN. Amunix' lead molecule, AMX-168, is expected to enter clinical development in 2018.
Next, Shautong Song (Icell Kealex Therapeutics) will showcase an innovative way to focus treatment within the tumor microenvironment via bi-specific T-cell engager-armed oncolytic vaccinia virus. The treatment has several modes of action: vaccinia virus can directly lyse tumor cells and bi-specific T-cell engagement directs T-cells to kill both tumor and by-stander cells. In addition, T-cell engagement promotes T-cell infiltration into tumors and the cytokines released upon activation create a pro-inflammatory microenvironment that inhibits tumor growth. The strategy provides a sophisticated means of reducing systemic side effects associated with bi-specific T-cell engagers.
To complete the morning session, Dane Wittrup (Massachusetts Institute of Technology) will explore how classical monoclonal anti-tumor antibodies, such as anti-HER2 or anti-CD20, synergize with immune oncology antibodies, such as anti-PD-1. This is achieved not only by delivery of  tumor debris to antigen presenting cells for cross presentation, but also by creating a more inflammatory state and a localized cytokine storm in the tumor microenvironment.
Antibody-based innovations in the tumor microenvironment (II, afternoon session)
Chairwomen: Janine Schuurman, Vice President Research, Genmab, Utrecht, The Netherlands and Kerry Chester, Professor of Molecular Medicine, UCL Cancer Institute, University College London, United Kingdom
The afternoon session opens with a presentation centering on adaptive immune responses boosted by therapeutic cancer vaccines using RNA. Sebastian Kreiter (BioNTech) will focus on preclinical and clinical efforts to use personalized neoepitope vaccines in combination with immunomodulatory antibodies.
Edward Roberts (UCSF) will follow with a complementary line of thinking harnessing long term anti-tumor therapeutic effects. He will share data, including imaging data, to give us insights in the requirements for effective tumor antigen trafficking to the lymph nodes by the dendritic cells. These understandings may stimulate ideas for effective T cell priming approaches.
The TNFR super family (TNFR-SF) is a highly represented target class in the immunomodulatory targets space. Clustering is an important prerequisite for agonistic effects of antibodies against these targets. Nick Wilson (Agenus) will share emerging data on the role of antibody Fc and Fc-receptor biology to optimize the agonistic properties of antibodies against this target class.
Daratumumab, an anti-CD38 antibody that is approved for the treatment of relapsed / refractory myeloma, has multiple mechanisms of actions. Apart from rapid tumor cell reduction and direct anti-tumor effects, daratumumab significantly reduces CD38+ immune suppressive cells in the tumor microenvironment. Kate Sasser (Genmab) will focus on the immune modulatory activity of this antibody substantiated with data from in vitro evaluations and clinical studies.
Bispecific antibodies directed against both CD3and a tumor target can engage non-tumor-specific T cells, resulting in effective tumor-specific cell killing. Dirk Hose (Heidelberg University) will share data on a bispecific IgG-based molecule that targets CD3 and the B-cell maturation antigen (BCMA), which has been implicated in multiple myeloma. This presentation will cover the generation of this molecule and include early stage clinical learnings.
Anti-CD3 bispecifics can have severe toxicity profiles related to the expression profile of the tumor antigen. The last speaker of this full-day session on the tumor microenvironment will share data on the improvement of the therapeutic index of an anti-CD3 bispecific antibody also directed against a widely expressed antigen, epidermal growth factor receptor (EGFR). In this case study, Leila Boustany, (CytomX) will present the localization of the activity to the tumor microenvironment, which is accomplished by an engineering approach, i.e., a protease activatable EGFRxCD3 bispecific exploiting the protease activity present in the tumor microenvironment.
We anticipate that these complementary scientific insights focusing around antibody-based innovations in the tumor microenvironment will excite us all and inspire our forward-looking capabilities.
Interested in attending the meeting? Learn more from this PDF, which includes all session summaries written by the chairpersons.
Society members can save 15% on the registration fee! Not a member? Please join!
Membership is free for students and employees of the Society's corporate sponsors.