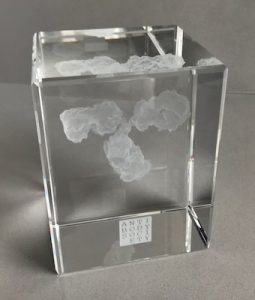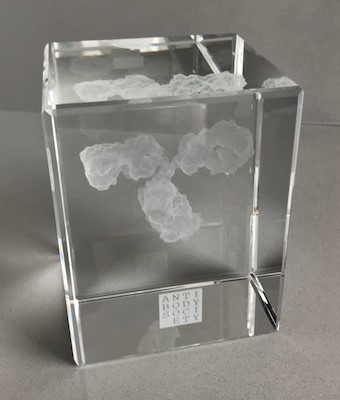 The Antibody Society sponsors a competition for our student/postdoc members who submit posters for display at Antibody Engineering & Therapeutics Europe. Our judges select the best work based on originality, relevance and perceived impact on the field of antibody R&D.
This year, our judges selected 2 student winners who each receive complimentary registration to attend the conference and pre-conference sessions and support for travel expenses.
The winners of the contest are:
Roberta Lotti (Post-doctoral fellow, University of Modena and Reggio Emilia, Italy).
Poster title: Neutralization of soluble Fas Ligand (sFasL) blocks blister formation without immunosuppression in pemphigus: development of PC111, a new monoclonal anti-FasL antibody
Amiram Sananes (Ph.D. candidate, Ben-Gurion University, Israel).
Poster title: A selective, proteolysis-resistant inhibitor of kallikrein-related peptidase 6 (KLK6) for cancer therapy and imaging, developed by combinatorial engineering
Congratulations to our winners!
Antibody Engineering & Therapeutics Europe will be held June 11-13, 2019, at the Postillion Hotel Amsterdam, the Netherlands. We hope to see you there!
Like this post but not a member? Please join!